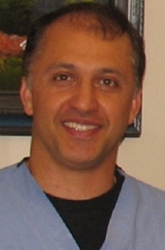 Torrance, CA (PRWEB) November 21, 2016
Regular dental cleanings and checkups help keep smiles healthy, but they can help keep the body healthy, too. "Regular dental visits can help prevent pneumonia," says Torrance dentist, Dr. Robert Mondavi. About a million Americans suffer from pneumonia, a respiratory infection, every year. Fifty thousand of those cases are fatal. Pneumonia can affect anyone, but is most common in those with pre-existing respiratory problems or immune deficiencies, such as AIDS. A recent database analysis revealed that pneumonia is also more common in those who skip routine dental checkups, according to MedicalXpress.com.
The data, which was gleaned from a 2013 survey, determined that those who never had dental checkups were eight-six percent more likely to suffer from bacterial pneumonia than those who had biannual checkups as recommended. This may occur when oral bacteria multiply and are inhaled into the lungs. These can include anaerobic, staphylococcus, Haemophilus and streptococcus bacteria. While brushing and flossing can help keep oral bacteria under control, professional dental cleanings efficiently and effectively remove bacteria and reduce the number of bacteria that could be breathed into the lungs. This study adds to a growing body of research linking dental and general health.
Dr. Mondavi offers comprehensive dental care that includes:

Routine cleanings and checkups
Restorative dental care, such as dental fillings and crowns
Bridges and dentures
Periodontal treatments
Teeth whitening
Invisalign
Preventive dental care, such as routine cleanings and checkups, can play a big role in healthcare. Dr. Mondavi recommends that patients visit at least twice a year for professional cleanings, but some may need more frequent visits, particularly if they are in a high-risk category or prone to respiratory problems.
"We are committed to caring for you. We'll answer your questions, explain all your options, and help you make the best choice. We'll help you afford the care you need, and we'll help make your care as simple and pleasant as possible," Dr. Mondavi said.
About Dr. Robert Mondavi
Dr. Robert Mondavi graduated from the University of the Pacific School of Dentistry in San Francisco in 1993. He continues his education and completes a variety of advanced programs every year, including advanced cosmetic dentistry training, advanced implant training, and restoring oral bio-aesthetic form and function.