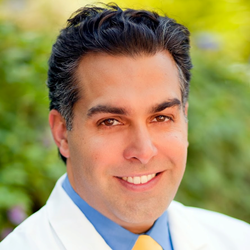 Agoura Hills, CA (PRWEB) June 08, 2015
Westlake Magazine has named Dr. Aaron Choroomi, dentist in Agoura Hills and Westlake Village, among top cosmetic dentists in the industry for the year of 2014. This dentist provides patients with the best services in cosmetic and restorative oral health treatments at his office, Agoura Dental.
"It is such an honor to feel that our hard work really makes a difference," Dr. Choroomi stated. "My staff and I look forward to creating and maintaining beautiful smiles for all of our patients."
One of the most popular treatments is referred to as a full smile makeover, typically involving multiple steps to achieve a perfect set of teeth. An example of beautifying procedures offered by this holistic dentist includes:

Porcelain veneers
Fastbraces
Dental bonding
Dr. Choroomi is highly loved by all of his celebrity patients for providing them with natural looking smile makeovers. He believes in only using the highest quality materials and the best rated dental laboratories, regardless of patient status.
"We love our celebrity patients and feel so privileged for the opportunity to work with high-profile individuals," Dr. Choroomi stated. "However, we make sure that all of our clients leave our office with the confidence of an A-list smile."
Each patient is provided with a complimentary makeover consultation, using the latest in cosmetic dental imaging technology to get a preview of their potential results. Before committing to the treatment, the complimentary before and after picture helps patients decide if they are truly ready for a significant improvement in their life. Through careful planning, patients are able to achieve their goals and feel confident in the care that they are receiving.
About Dr. Aaron Choroomi
Dr. Choroomi, teeth whitening expert, is a graduate of the University of Pacific dental school, specializing in cosmetic dentistry. He strives to stay up to date with the latest technology and techniques through continuing education courses related to the dental industry. Raw talent, dedication to patients, and the drive to become one of the best in the field has provided this dentist with an exceptional reputation among all of his patients.
For more information about the services provided by Dr. Choroomi, contact their office.