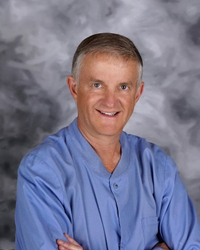 Agoura Hills, CA (PRWEB) November 16, 2016
Agoura Hills dentist, Dr. Philip Shindler is now offering dental treatments using E4D dental technology. Severely damaged teeth typically require two dental visits to restore. The first dental visit is used to prepare the tooth and take impressions for the crown, which will be made off-site at a dental laboratory. The second dental visit is used to place the crown. E4D technology enables Dr. Shindler to combine those dental visits and reduce the lengthy process previously needed to create and place crowns, inlays, onlays, and other dental restorations.
E4D technology uses a special computer system that allows Dr. Shindler to design and create new restorations right in his office. It includes revolutionary software and an on-site milling unit. He begins by preparing the tooth as he normally would by removing any decayed tissue and shaping the tooth to receive the restoration. He then uses a handheld tool to take a digital impression, and this impression is uploaded to the E4D computer system to create a virtual model. The software system can then change the shape, color, or other features of the same day crown or restoration based on the model of the tooth, and this design is sent to the in-office milling system to custom-design the new restoration. The entire process is finished in just one appointment.
This new technology offers several benefits to patients, including:

Fewer appointments
Less risk of scheduling conflicts
Less time off work or school
Fewer anesthetic shots
No uncomfortable temporary restorations
Precise fit
Faster treatments
Natural looking and feeling restoration
New smile in just one day
Dr. Shindler offers comprehensive dental care in a warm, welcoming office. "I've designed my office environment to be as comfortable and relaxing as possible," he says. Other available treatments include CariFree, dental sealants, dental fluorides, tooth-colored fillings, Invisalign, porcelain veneers, and Kor teeth whitening.