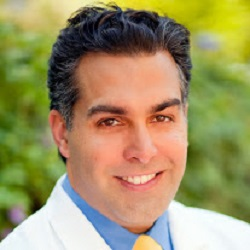 Canoga Park, CA (PRWEB) November 04, 2014
Canoga Park dentist, Dr. Amir Choroomi, is now offering a special promotion on all-porcelain dental crowns to make this treatment more affordable for all patients. For a limited time only, patients who need a dental crown can get their treatment for just $595, which is $390 off the normal price.
Porcelain dental crowns are a natural-looking restoration that can be used to restore teeth. Porcelain is a strong, durable material that can be molded and colored to look quite similar to dental enamel. Patients who may benefit from porcelain dental crowns include:

Patients who have severely decayed teeth
Patients with broken, fractured or otherwise damaged teeth that cannot be restored with more conservative options such as dental fillings
Patients with misshapen or significantly discolored teeth
Patients who have undergone root canal treatment
Patients who are missing teeth and are candidates for dental implants or dental bridges
Patients with worn or unsightly metal or PFM crowns
Crowns can usually be placed in just two dental visits and can quickly and effectively restore the tooth and can last a decade or longer. The look of all-porcelain crowns is naturally luminescent just like teeth, which provides a natural life-like appearance. This restoration is considered a safe, biocompatible restoration that reduces the risk of reactions or complications. Dr. Choroomi can work closely with patients to decide if crowns are a good choice for their needs or if they may benefit more from other types of treatments or restorations, including tooth-colored fillings, dental inlays and onlays or dental veneers.
About Dr. Amir Choroomi
Dr. Choroomi is popular with his patients and has become well-known for providing high-quality dental care in a friendly, community environment. While attending the University of the Pacific Dental School in San Francisco, Dr. Choroomi studied primarily restorative and cosmetic dentistry. He has since studied other fields of dentistry to expand his knowledge and ability to treat a wide range of dental problem. He is an active volunteer and works with under-served families and charitable organizations, and he has become known for his technical expertise with the latest materials and treatments.