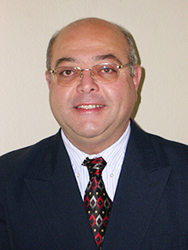 Covina, CA (PRWEB) September 13, 2017
Dr. Elsherif now offers free comprehensive dental exams and X-rays for patients with most PPO insurances as well as straight Medical/Medicare. This enables patients to access essential preventive care without any obligations or out-of-pocket expenses.
Dr. Elsherif offers comprehensive dentistry for patients of all ages. His well-appointed dental office is designed for comfort and safety and offers the most technologically advanced dental treatments, all of which are provided by a well-trained staff. Preventive dentistry includes dental fillings, extractions, dental bonding, dental crowns, root canal therapy, conscious sedation and nitrous oxide. He specializes in dental implants and invisible braces.
Dr. Elsherif also treats sleep apnea by offering treatments such as an oral device that can open the airway passages. This is as affective as a C-pap machine. Also available are take-home sleep test devices, which monitor sleeping patterns and give more insight into a patient's condition.
Just as revolutionary are the dental implants provided by this experienced Covina dentist. Titanium tooth roots are implanted in the jawbone and can be placed to support crowns, bridges or dentures. Dr. Elsherif has extensive experience in this field and has a fellowship with the International Congress of Oral Implantologists (ICOI).
Braces are just as important when it comes to maintaining a healthy mouth, whether they are invisible or traditional. Cavities or gum disease can be a direct result of crooked or crowded teeth. Misalignment of the jaw can lead to bigger issues. Dr. Elsherif applies cutting-edge techniques, along with dental hygiene procedures, in order to help patients, maintain healthy bones and gums.
About Dr. Elsherif
Dr. Elsherif is a 1979 graduate of Cairo University Faculty of Oral and Dental Medicine. He has a master's degree in Endodontics and a Doctorate degree in Restorative Dentistry, and has over 30 years experience in the dental field. Today, he is an Assistant Professor at Loma Linda University, School of Dentistry, Endodontic Department. He is a member of San Gabriel Dental Society, California Dental association (CDA), and American Dental Association (ADA).