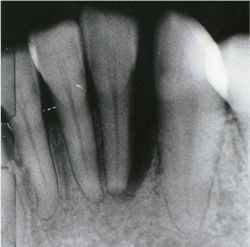 Los Angeles, California (PRWEB) April 30, 2014
Dr. Kanani, head dentist at Around the Corner Dental Health Spa, has announced that he is offering dental implants starting from $385. This affordable promotion was recently launched to recognize Mother's Day.
According to Dr. Kanani, women of all ages suffer from missing teeth. Whether they were born that way or suffered some form of trauma that caused them to lose their teeth, it is not as uncommon as one would think. With the introduction of dental implants, missing teeth will no longer have to be a source of embarrassment. As one of the top general dentists Woodland Hills, Dr. Kanani has vastly improved the lives of all his patients. They have been known to come from all over the country to seek his professional advice and treatment.
Dr. Kanani is undoubtedly highly skilled when it comes to dental implants. In 2003, he received his certification from the esteemed American Academy of Implant Dentistry. As an Associate Fellow for the Iranian American Dental Association (IADA) and a member of the Woodland Hills Chamber of Commerce, Dr. Kanani makes it a point to educate himself and his staff on the latest dental technology and techniques. This periodontist has even engineered a revolutionary method to insert dental implants.
Known as the Flap-less/Drill-less Surgery Method, Dr. Kanani's form of inserting dental implants is arguably more precise than conventional methods. As opposed to more popular methods that utilize cutting through the gum and drilling into the jawbone, he will first use a series of dental instruments to expand the jawbone. Once the jawbone has been sufficiently expanded, a small gap will form. Dr. Kanani will then insert the titanium dental implant into this gap. Once the dental implant has been placed into the gap, Dr. Kanani will suture it shut and leave it to heal over a period of several months. Once the dental implant has set and healed, he will then place a replacement tooth over it.
Because Dr. Kanani's revolutionary method has eliminated the need to drill into the jawbone, most of his patients do not have to undergo block bone graft surgery. This surgery is only performed when the dentist determines that the patient's jawbone is too badly deteriorated to offer a solid base for the titanium implant. Jaw bone deterioration usually happens when the patient has been living with missing teeth for a very long time. Patients who have this problem have to undergo surgery to remove a small piece of bone from another part of their body, often from the ribs. This piece of bone will then be placed into the jawbone so that the dentist has a solid base to drill into in order to insert the dental implant.
Dr. Kanani's revolutionary procedure ensures that patients who undergo the Flap-less/Drill-less Surgery Method will experience less pain and a shorter healing time. This Woodland Hills dentist has also significantly reduced the overall dental implants cost and this has given many of his patients the ability to finally afford this complex form of oral surgery. Now with the ongoing promotion starting at only $385, more people will be able to undergo this procedure.
For more information on dental implants and other ongoing Mother's Day promotions, contact this family dentist Woodland Hills by calling (818) 962-1141 or by visiting http://www.woodlandhillsdentalspa.com. Do not hesitate to ask about Dr. Kanani's complimentary consultations for first time patients.