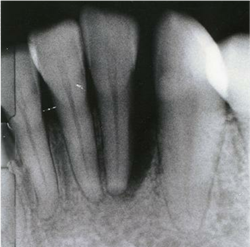 Los Angeles, California (PRWEB) October 03, 2013
Dr. Kanani, a popular dentist in Woodland Hills, is graciously offering complimentary consultations, so patients who are interested in undergoing dental procedures such as dental implants and who want to learn about the dental implants cost are encouraged to take advantage of this opportunity.
Dr. Kanani specializes in dental implants and is a top dentist in Woodland Hills who offers this procedure. Not only do all his patients walk away happy, they are also able to save thousands of dollars through his revolutionary technique of inserting dental implants. In addition to saving money, the technique this renown Woodland Hills dentist chooses to use is less invasive and hence, less painful for the patient.
Patients are urged to properly understand what dental implants are before deciding if they wish to go through with it. In general, dental implants are for those who suffer from tooth or teeth loss and who wish have a full set of teeth again. The dentist will surgically implant a small titanium shaft into the patient's jawbone and this shaft is left to set. The purpose of this titanium shaft is to act as a solid base on which the dentist will then place the replacement tooth.
Many dentists choose to use a flap procedure to insert the dental implants. This encompasses the dentist cutting and pulling back the gum to drill and place the implant in. Unfortunately, many patients who have tooth loss have been living with this condition for a long time and tend to suffer from moderate to severe bone loss. This means that the patient's jaw bone does not have sufficient bone base into which the titanium implant can be inserted into. This is when a bone graft surgery must first be done.
A patient who undergoes bone graft surgery will have to have a small piece of bone removed either from his or her hip, ribs, and so on. This piece of bone will then be placed into the patient's jaw to form a solid base into which the titanium shaft will be inserted into. This procedure ups the already high dental implant cost by several thousand dollars.
Thankfully, Dr. Kanani's method of inserting dental implants does away with bone graft surgery. Known as the Flap-Less/Drill-Less Surgery, this renown dentist in Woodland Hills conducts the procedure in a very efficient manner. He uses a series of instruments that expand the bone, creating a pocket to place the implant in. This then eliminates the need for any drilling and cutting, ensuring that the patient does not have to go through as much pain as the aforementioned flap surgery. Additionally, because the patient does not need to undergo the bone graft surgery, the dental implants cost is reduced by $3,000 to $4,000.
Dr. Kanani's revolutionary technique of inserting dental implants has helped his patients save thousands of dollars and reduced the healing time post-surgery. Patients who choose to get dental implants done greatly benefit from the talent and skill that this top dentist Woodland Hills has to offer. Smiling, speaking and eating are no longer causes for embarrassment and all Dr. Kanani's patients have reported a higher standard of living post-surgery.
For those interested in learning more about this renown Woodland Hills dentist's technique of conducting dental implants, dental implants cost, and how it can improve their quality of life, contact Dr. Kanani at (818) 962-1141 or http://www.woodlandhillsdentalspa.com to schedule a complimentary consultation.