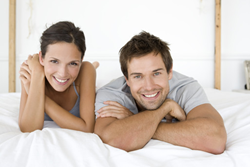 Los Angeles, CA (PRWEB) May 07, 2014
Dr. Kaveh Kanani, a general dentist in Woodland Hills has announced that he will be offering a comprehensive dental examination package that includes a dental examination, full mouth x-ray and regular cleaning for just $65. The reason for this is because he would like to offer mothers all over the country the chance to maintain good oral health.
According to this family dentist in Woodland Hills many patients have placed the blame for their dental care apathy on the high costs that come with paying a visit to the dentist. According to Simplyhealth's Annual Dental Survey 2012, "More than a third (36%) don't think that visiting the dentist is good value for money and 54% are also worried that they won't be able to afford dental care in the future." (https://www.simplyhealth.co.uk/shcore/sh/content/pdfs/surveys/report_dentalsurvey_2012.pdf)
To add on to that, information from Delta Dental suggests that, "More than 132 million children and adults still lack dental benefits coverage." (http://www.deltadental.com/AmericaOralHealthRoleDentalBenefits.pdf).
With the aforementioned information in mind, more people will now get the chance to undergo a comprehensive dental examination at Around the Corner Dental Health Spa. For a full examination, mouth x-ray and regular cleaning, patients only have to fork out $65. Dr. Kanani strongly feels that by making dental care affordable, more people will take the initiative to look after their oral hygiene.
This Woodland Hills dentist is also confident his Mother's Day promotion will encourage more people to consider other dental procedures at his clinic. Oral surgery may not be very affordable, but Dr. Kanani is also offering a complimentary consultation for first time patients. They will be able to make an appointment with this renown dentist and get the chance to speak to him about some of the other procedures that he offers. Here are two of the top reasons why this general dentist in Woodland Hills is so sought after.
Dental Implants
Affectionately known as the dental implants guru amongst his peers, Dr. Kanani has successfully engineered a new method to insert dental implants. Known as the Flap-less/Drill-less Surgery Method, this periodontist has managed to bring down the total dental implant cost with this new technique. Not only that, patients who opt for the Flap-less/Drill-less Surgery Method undergo less pain and healing time than those who opt for the conventional method. A reason for this is because Dr. Kanani eliminates the need to cut into the gum and drill into the jawbone, hence saving the patient unnecessary discomfort.
Teeth Whitening
Teeth whitening is also another popular procedure carried out by this family dentist in Woodland Hills. Patients are able to choose from several options, one of which includes Zoom! teeth whitening, a procedure that visibly lightens discoloration of the enamel and dentin. Along with the $65 Mother's Day promotion on a comprehensive dental examination, Dr. Kanani is also giving patients the chance to experience Zoom! teeth whitening at a discounted rate. Starting at $129 a session, patients now have the opportunity to garner picture perfect teeth.
To find out more about Dr. Kanani and the myriad of other dental procedures that he offers, contact Around the Corner Dental Health Spa by calling (818) 962-1141 or heading to http://www.woodlandhillsdentalspa.com.