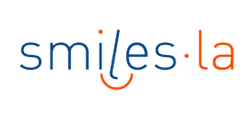 East Los Angeles, CA (PRWEB) January 27, 2015
East Los Angeles cosmetic dentist, Dr. Michel Elyson, and Dr. Ramin Assili, are now offering a special offer to new patients at his office, Smiles LA. For just $49, new patients can get an examination and complete full mouth X-rays. This special price, which is offered now through March 31, 2015, cannot be combined with any other offer. Patients who are concerned about their oral health or unsatisfied with their current dental provider can get started on a new path to oral wellness and cosmetic support with this offer.
A dental examination and full mouth X-ray forms the basis of prevention and restoration of many oral health issues. Problems that may be identified include:

Tooth decay
Jaw bone resorption
Gum disease
Oral cancer
Bite irregularities
A visual inspection is essential for detection of many oral health problems, but X-rays help detect issues that are not necessarily visible to the eye. As a result, many problems can be resolved before they cause serious problems. This can be particularly true for problems such as oral cancer and microscopic tooth decay.
Once patients have been examined by the dentist, they will have access to a wide range of cosmetic and restorative treatments to improve the appearance, comfort, and functionality of their teeth. For example, teeth whitening and bonding can be performed to remove or conceal discoloration, respectively. In patients with bite irregularities, orthodontic treatment may be advisable. Patients can choose traditional metal braces or one of several discreet options such as lingual braces. By correcting orthodontic problems, patients can help safeguard their future oral health and potentially save money in the process.
About Smiles LA
East Los Angeles dental extraction expert, Dr. Michel Elyson, graduated from California State University, Northridge with a degree in Chemistry before earning his Doctorate of Dental Surgery from UCLA. He has been offering restorative, cosmetic and orthodontic treatment to patients at his office.
Dr. Ramin Assili, who is also a graduate of UCLA School of Dentistry, graduated from Misch Implant Institute, which is one of the world's most advanced centers for dental implantology. Dr. Assili strives to create beautiful smiles with the help of various cosmetic treatments. To learn more, visit http://www.eastladentist.com.