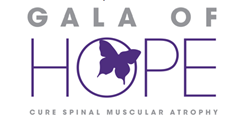 "I was blessed with two healthy children, so I feel an obligation to help others who are less fortunate, especially when the organization is led by such amazing people as the Israel family" Said Dr. Robert B Stanton
Fort Lauderdale, FL (PRWEB) October 31, 2013
In his never-ending pursuit to help his community, Dr. Robert B Stanton is joining the fight against Spinal Muscular Atrophy (SMA) by donating a Zoom Whitening Treatment, buying tickets to the Gala and participating in the auction. The money raised from his donations will support research to find a cure for SMA and help local children in Fort Lauderdale with the disease.
Dr. Robert Stanton and other prominent figures of South Florida will get together at the Gala of Hope to raise awareness and donations. The Gala of Hope is a South Florida fundraising event, which is hosted by two mothers of children with SMA. The Goal is to fund a cure for Spinal Muscular Atrophy. Proceeds from the Gala of Hope will benefit Families of SMA, the leading research organization.
"I was blessed with two healthy children, so I feel an obligation to help others who are less fortunate, especially when the organization is led by such amazing people as the Israel family" Said Dr. Robert B Stanton
The 3rd Annual Gala of Hope will be held on Thursday, November 7th, 2013 at Ferrari Maserati in Fort Lauderdale, Florida. Tickets are $150 per person. For more information on the Gala of Hope or make a donation visit here.
The evening will feature delectable tastings by The Capital Grille, a deluxe open bar, delicious desserts, live entertainment, a silent auction and a premier raffle for the chance to win great prizes. Join the cause and take part in a night full of memories, good times, and most importantly, Hope!
Spinal Muscular Atrophy (SMA) is a degenerative disease that affects 4 out of every 100,000 people. It is the leading genetic cause of death in infants. The onset of the disease occurs most often from infancy until 2 years of age, but can present itself in teens and adults.
About Families of Spinal Muscular Atrophy
A 501(c)(3) non-profit organization with 31 Chapters and 90,000 members and supporters throughout the United States. Families of Spinal Muscular Atrophy is focused on funding SMA research to develop a treatment and cure for the disease. The successful results and progress that the organization has delivered, from basic research to drug discovery and clinical trials provide real hope for families and patients impacted by the disease. The charity has invested over $55 million in research and has been involved in funding half of all the ongoing novel drug programs for SMA. The organization is also dedicated to supporting SMA families through networking, information, and services to improve care for all SMA patients.
About Stanton Smiles
Dr. Robert B Stanton, DMD a top rated Fort Lauderdale Dentist who provides residents with the latest options in cosmetic dentistry, periodontal treatment, dental implants, teeth whitening, porcelain veneers, Invisalign and even Botox. He has created a comfortable atmosphere for all of his patients and their families. Stanton Smiles Address: 3038 North Federal Highway, Fort Lauderdale, FL 33306 Phone: 954-568-9788