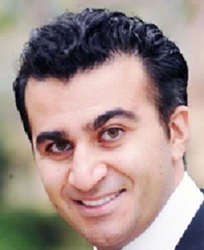 Hawthorne, CA (PRWEB) September 15, 2014
Hawthorne dentist, Dr. S. Yashari, is now offering special pricing on dental implants. Although now considered the standard in tooth replacement options, dental implants may also be one of the oldest dental restorations. The recently discovered remains of an Iron Age Celtic woman uncovered a tooth implant, considered the oldest of its kind. The discovery, which was published in the journal "Antiquity," was made in a 2,300 year-old burial chamber in France. The implant itself was made of iron and implanted into the woman's jawbone, and it was believed to be restored with an ivory tooth.
The technological advances in dentistry allow modern dentists to offer far more body-friendly implants that include biocompatible titanium implants and natural-looking porcelain restorations. This special from Dr. Yashari, Hawthorne oral surgery expert, includes a complimentary implants consultation to allow patients to learn more about their options and determine their candidacy for the procedure as well as the implants, the implant placement, the abutment, and the final restoration. The complete dental implant cost is just $1,999, and this special pricing continues through Sept. 30, 2014.
Patients who are candidates for dental implants can enjoy a remarkably natural-looking restoration that feels and acts just like their own teeth. The implant is usually placed in several appointments. After the implant is placed, the bone begins to heal around it and ultimately fuses with the textured surface of the titanium rod. After this occurs, the tooth can be restored with a porcelain crown or other restoration. When properly maintained, the results can last a lifetime. Visit http://www.southbaydentalstudio.com to learn more.
About Dr. S. Yashari, Expert in Dental Implants in Hawthorne
A top Hawthorne dentist, Dr. Yashari is committed to his patients. He treats each one with compassion and concern and focuses on building relationships with them so that they can feel completely comfortable and relaxed during treatment. His care philosophy has enabled him to help many patients overcome their dental anxieties and phobias. After graduating from UCLA, Dr. Yashari continued his education at the prestigious UCLA School of Dentistry and has trained with leading dentists in the fields of oral implantology and periodontics. He is multilingual and can provide many of his patients with the information they need in the language that is most comfortable for them.