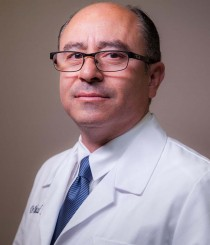 Houston, TX (PRWEB) October 21, 2016
Houston dentist, Dr. Behzad Nazari, officially announces that he now offers a complete range of cosmetic dental procedures at his office, Antoine Dental Center. Modern cosmetic dentistry offers solutions for virtually any flaw affecting oral appearance, and Dr. Nazari provides the top options. Teeth whitening, concealment options, tooth-colored restorations, and more are available at Antoine Dental Center for patients who want a better smile. For patients seeking total smile rejuvenation, Dr. Nazari can also provide a personalized makeover combining several cosmetic procedures.
Different cosmetic procedures offered at Antoine Dental Center give patients different aesthetic improvements. Teeth whitening, including conventional office whitening and Zoom whitening, can eliminate or dramatically reduce surface stains caused by tobacco, wine, coffee, tea, and other factors. Crowns and veneers are both options for concealing flaws, including severe stains and poor tooth structure or spacing. Whereas porcelain veneers cover the fronts of teeth, crowns cover whole teeth, capping them entirely. Tooth-colored restorations, including fillings, inlays, and onlays, offer repair in a way that keeps teeth looking natural.
Many other treatments are available alongside cosmetic options at Antoine Dental Center. For example, patients can receive general dentistry, such as exams, cleanings, and preventive care, including tooth sealants. Orthodontics, including traditional metal braces and Invisalign, are also available for straightening the teeth in a variety of ways. The dental office provides endodontics, such as root canal therapy, to restore teeth that have become infected. Other options include TMJ treatment, for temporomandibular joint disorder, and tooth replacement options, including dental bridges, dentures, and dental implants.
Dr. Nazari has been providing dental care in a full range of specialties to area patients for more than fifteen years. Formerly a registered pharmacist after having graduated from Texas Southern University in 1991, Dr. Nazari earned his DDS at the University of Texas at Houston Dental Branch in 1998, graduating with honors. During his career of serving thousands of patients, Dr. Nazari has expanded his dental skills through more than 1,800 hours of continuing education. Today, Dr. Nazari has completed several continuing education courses and works hard to provide his patients with excellent oral health and appearance.