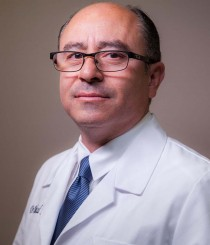 Houston, TX (PRWEB) July 27, 2016
Houston braces dentist, Dr. Behzad Nazari, announces that he is now offering a complimentary consultation for braces. During this consultation, patients can learn more about the benefits of braces and find out which orthodontic treatments are options for them. Orthodontic treatment at Antoine Dental, the office of Dr. Nazari, includes several benefits for patients. These benefits include flexible availability, walk-ins, and financing capabilities. Appointments can be scheduled for same-day, late evenings, and Saturdays. By providing these advantages to patients, Dr. Nazari makes orthodontic treatment easier for individuals suffering from bite irregularities.
Patients who receive orthodontic treatment gain several improvements related to not only appearance, but also oral health and comfort. Having a symmetrical smile full of straight teeth can give patients more confidence in their appearance, potentially boosting their quality of life at home and at work. Many oral health improvements are solved with braces, which lower the risk of cavities and gum disease, as straight teeth are less prone to plaque accumulation. At the same time, straight teeth are less vulnerable to wear, which can pave the way to erosion caused by food, drinks, and oral bacteria. Finally, the even pressure between straight teeth minimizes strain on the jaws, reducing risks of TMJ over time.
Many treatments, including several types of braces, are available at Antoine Dental. Orthodontic options include metal braces, ceramic braces, Incognito lingual braces, six-month braces, and Invisalign. TADS, a powerful system for improving orthodontic results, is also offered. Dentists at Antoine Dental Center also provide general dentistry services, such as fillings and crowns, cosmetic care (including teeth whitening and veneers), and emergency dentistry. Some of the other services available at Antoine Dental include root canal therapy dental sedation, and dental implants.
About Dr. Behzad Nazari, Dentist Houston
Dr. Behzad Nazari has been providing dental care to patients in the Houston area for eighteen years. Previously a registered pharmacist after graduating from Texas Southern University in 1991, Dr. Nazari earned his DDS with honors from University of Texas at Houston Dental Branch in 1998. Dr. Nazari has completed more than 1,800 hours of continuing education courses during his career in order to offer patients qualified, compassionate care in a full range of dental specialties. A reputable member of several dental associations, Dr. Nazari also enjoys reading, swimming, and watching movies when not in the office.