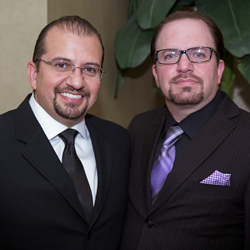 Huntington Beach, CA (PRWEB) April 17, 2015
Finding a new dentist can be a big job. Many patients are looking for a dentist with knowledge and experience upon which they rely, but they do not want to sacrifice a strong patient-doctor relationship, which can help them feel more confident with their choices and more comfortable in the chair. Huntington Beach cosmetic dentist, Dr. Rassouli, is now offering a special promotion to welcome new patients to his practice. Dr. Rassouli and his staff are committed to helping patients feel right at home and providing them with the top-notch care they deserve.
This special, which will be available for a limited time only, applies only to new patients. For just $49, new patients will enjoy:

A complete new patient exam
Dental X-rays
Professional cleaning
These are the same services that patients are recommended to seek at least twice a year. Once Dr. Rassouli examines a patient's smile, he will explain their various treatment options and help them design a treatment plan that works for them. Every patient has unique dental health needs, which is why Dr. Rassouli strives to offer comprehensive dental care, including dental implants, dental fillings, preventative checkups, periodontal treatments, dental crowns, bridges, orthodontics, treatments for TMJ disorders, oral surgery, Zoom whitening, and porcelain veneers. He also provides dental sedation, which is often extremely helpful for patients with dental anxiety or other conditions that interfere with their ability to enjoy a comfortable treatment experience.
About Drs. Rassouli
Dr. A. Anthony Rassouli is a top provider of Invisalign in Long Beach and Huntington Beach. He graduated from USC's School of Dentistry, at which he served as the class president and on the Accreditation and Ethics committees. He was recognized for his commitment, academic accomplishment, and leadership skills, and he has continued to hold respected positions at the school as a part-time clinical faculty member and as an esteemed member of the Century Club.
Dr. R. Jay Rassouli works closely with Dr. A. Anthony Rassouli at their practice. He attended the University of California, Irvine, before completing his dental education at USC. He has also served on the Accreditation committee and on the Century Club's board of directors.