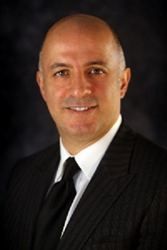 Los Angeles, CA (PRWEB) January 18, 2016
Dr. Bijan Afar, dentist in Los Angeles, announces that he is now offering a special for new patients. For just $49, new patients can get an exam, X-rays and teeth polishing. The present offer lets patients more easily start a dental wellness program at a new dentist. By reducing the cost of a check-up, this offer also helps offset any potential costs that patients might encounter if they are found to require treatment. Other offers cannot be combined with this offer, and some restrictions may apply.
Regular check-ups are essential for good-looking, healthy teeth and gums. At these visits, patients receive a thorough exam, including X-rays, and professional cleaning and polishing of their teeth. Exams are performed by eye to look for any problems that are visible, but X-rays are valuable for identifying issues that cannot otherwise be seen. Polishing not only removes more plaque and tartar than brushing and flossing but also offers cosmetic improvements. Minor stains can be reduced or eliminated this way, and discoloration is less likely to develop afterwards.
Dr. Bijan Afar performs a full range of dental treatments, including restorative and cosmetic options. Restorations offered by Dr. Afar include fillings, inlays, onlays and crowns. Veneers are available for concealing flawed teeth, and teeth whitening can be used to rejuvenate stained smiles. Dr. Afar also offers periodontics to treat gum disease ranging from early to advanced. Sedation dentistry is available for comfortable treatment, and emergency dentistry is performed for issues that require immediate attention. For correction of crooked teeth, patients can receive Invisalign from Dr. Afar. A variety of other treatments are available for improving oral health and appearance.
About Dr. Bijan Afar
Los Angeles dentist Dr. Bijan Afar is a 1986 graduate of the School of Dentistry at UCLA, where he completed his Master of Science in Oral Biology previously. Following his graduation, Dr. Afar earned his board certification to practice periodontics at the University of Washington in Seattle. Dr. Afar was a recipient of multiple prestigious fellowships during his dental education, including one from the NIH involving research in implant dentistry and periodontology. Today, Dr. Afar is a reputable provider of several dental specialties for patients seeking optimal oral health and appearance.