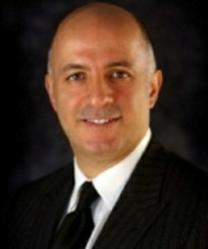 North Hollywood, CA (PRWEB) July 05, 2013
Gum disease, tooth decay, trauma, tooth loss and even the mere process of aging can substantially alter a smile, but the right dental treatments can help patients get back on the road to good dental health. Dr. Bijan Afar, dentist in North Hollywood, is now offering complimentary consultations for select dental treatments to help patients learn more about their options.
Invisalign is a popular orthodontic treatment for both teens and adults. A complimentary Invisalign consultation gives patients the opportunity to learn about Invisalign and discover if it is right for them. Invisalign uses clear plastic trays to move teeth into the correct position. The trays are almost invisible when worn, which allows patients to enjoy the ultimate in discretion, and they are removable so that patients can continue to clean their teeth and eat without making any substantial changes to their daily routines.
Dr. Afar, North Hollywood dentist, also offers complimentary consultations for Lumineers. Lumineers are a special type of porcelain veneer that can be placed without altering the natural teeth. While porcelain veneers generally require at least a small amount of enamel reduction or reshaping, Lumineers can be placed directly over teeth, which results in a reversible enhancement that eliminates the risk of sensitivity. Although Lumineers are extremely thin, they are quite durable and can last 20 years or longer.
Other cosmetic and restorative procedures are also available. North Hollywood dentist, Dr. Afar, has a multi-specialty boutique-style dental office that offers general and routine dentistry services, including root canal treatments, porcelain crowns, periodontal treatments, dental implants, dentures, dental bridges and dental surgery. Cosmetic services, including teeth whitening and porcelain veneers, are also available.
About Dr. Bijan Afar
Dr. Afar is a premier dentist and internationally recognized expert in dental implants and periodontology. He attended UCLA's School of Dentistry, where he graduated among the top 5 percent of his class. After completing his studies in periodontics and oral implantology at the University of Washington in Seattle, he served as a clinical faculty member and research associate at UCLA's School of Dentistry. He is currently a member of the California Dental Association and the American Dental Association.
Contact:
NoHo Dental Group
Dr. Bijan Afar, DDS
11126 Chandler Blvd.
North Hollywood, CA 91601
Phone: (818) 824-8228
Website: http://www.nohodentalgroup.com