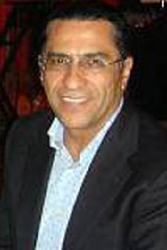 North Hollywood, CA (PRWEB) June 27, 2017
A+ Orthodontics is now offering special promotions on orthodontic treatments. Orthodontics is a dental specialty that focuses on treating alignment and occlusion irregularities. Treatment often includes the use of braces and other appliances. Benefits include improved aesthetics and function.
North Hollywood dentist, Dr. Garemani, along with Dr. Reza and the rest of the team at A+ Orthodontics offer extensive orthodontic solutions, including:

Traditional metal braces or brackets, which are the most common type of braces and are highly effective for patients of all ages
Self-ligating braces, a technologically advanced style of metal braces that uses a special mechanism rather than conventional elastics to reduce friction and speed tooth movements
Clear braces, which use clear brackets that virtually disappear when bonded to the tooth, a popular choice with teens and adults who are concerned about the look of their smile
Invisalign, which consist of smooth, comfortable aligners that are easy to take off and are virtually invisible when worn
Available specials include:

$500 off the cost of treatment
50% off the cost of ceramic brackets
$250 off the cost of treatment for new patients
A+ Orthodontics and Hamlin Dental Group work together to bring complete dental care to patients of all ages. These promotions can be good opportunities to learn more about available orthodontic solutions. Other treatments are available through Hamlin Dental Group, including tooth-colored fillings, root canal therapy, dental crowns, dental extractions, teeth whitening, fluoride treatments, dental sealants, gum surgery, and smile makeovers.
About Hamlin Dental Group and A+ Orthodontics
Dr. Garemani is a board-certified orthodontist with A+ Orthodontics. He has more than twenty-five years of experience. After graduating with a DMD degree from National University, he completed his specialty degree at Farleigh Dickinson University in New Jersey, and earned a DDS from USC. Today, he is a member of the American Dental Association, the American Board of Orthodontics, the American Association of Functional Orthodontics, and the American Association of Orthodontics.
Hamlin Dental Group is a group dental practice that was founded in 1994 by Dr. Reza. He is a member of the California Dental Association and the American Dental Association. He works with Drs. Koshkerian, Yessaian, Woo, Wang, Vafadar, Aminian and Ghasnavi to provide their patients with comprehensive dental care that includes preventive dentistry, general dentistry, endodontics, cosmetic dentistry, restorative dentistry, periodontal care, and orthodontics.