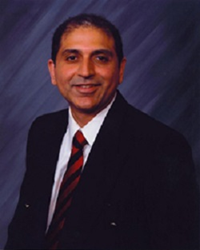 Northridge, CA (PRWEB) December 04, 2015
Northridge dentists, Dr. Elyson and Dr. Assili, announce that they now offer an in-house dental plan for patients who want to save more money on their dental care. The plan is budget friendly with separate rates for individuals, couples and families and covers cosmetic as well as restorative and preventive treatments. Unfortunately, the cost of dental care sometimes prevents patients from seeking the treatment they need. The new plan offered by Dr. Michel Elyson and Dr. Assili makes dental care more affordable so patients can avoid suffering the discomfort, aesthetic problems and complications that untreated oral health issues can cause.
The new dental health plan includes discounts for couples and families. While individuals pay $99 per year, couples pay $129 and families pay $149. Included in this price are two periodic exams per year, necessary X-rays and unlimited cleaning. Furthermore, cosmetic treatment is available at a reduced price for patients on the plan. Patients also may be able to make time for appointments more easily thanks to priority scheduling privileges. There are no deductibles and no yearly maximums, and membership information is kept conveniently at the office so patients do not need to keep cards or remember member numbers to receive their benefits.
Dr. Elyson and Dr. Assili, expert in dental implants in Northridge, offer a full range of modern dental treatments, both restorative and cosmetic. Mercury amalgam and tooth-colored fillings are available as well as root canal treatment for infected teeth. The dentists also perform extractions of wisdom teeth and others. Cosmetic options include teeth whitening, veneers and smile makeover for patients who would benefit from multiple aesthetic improvements. Invisalign, TMJ treatment and sleep apnea treatment are also provided.
Dr. Elyson and Dr. Assili both attended California State University, where they graduated with their respective degrees in Chemistry and Biochemistry. Next, the dentists earned their Doctorate of Dental Surgery degrees at University of California, Los Angeles. In the years since, Drs. Elyson and Assili have expanded their professional skills through programs at a number of prestigious institutions. Both dentists are members of multiple professional organizations and are dedicated to providing patients with care that supports their appearance as well as their oral health.