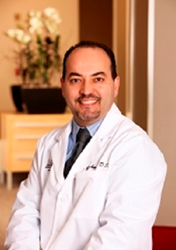 San Francisco, CA (PRWEB) June 22, 2015
San Francisco cosmetic dentist, Dr. Ben Amini, announces that his dental practice, CitiDent, has received Premiere Provider Status from Invisalign. This new status is one more reason for the Bay Area patients to visit CitiDent to have their teeth straightened with Invisalign. As the top discreet orthodontic option, Invisalign uses clear, plastic aligners that are manufactured at Align Technology laboratory but designed by the dentist. Dr. Amini and his associate dentists have corrected an extensive range of bite irregularities using this technology. Their efforts pay off in terms of lifelong improved appearance and oral health for recipients.
Invisalign Premiere Provider Status means that CitiDent is ranked in the top 10 percentile of all Invisalign providers. This ranking is based on the experience of the doctors and the number of patients they have successfully treated. Like any treatment, Invisalign depends on the skills of the practitioner. The results patients expect from Invisalign depend on the ability of the dentist to create an appropriate treatment plan and how they design the aligners properly. At each stage of treatment, Dr. Amini monitors progress and adjusts the plan accordingly.
At CitiDent, patients can receive numerous cosmetic and restorative treatments in addition to Invisalign. Many of these procedures complement Invisalign, but some of them must be completed before Invisalign can be started. Straight teeth look best when there are no stains, so the multiple teeth whitening options at CitiDent are attractive options for Invisalign recipients. Porcelain veneers and crowns can also be used to hide a wide range of flaws, including chips, gaps and stains. Some patients may be advised to receive bonding or tooth-colored fillings before Invisalign to ensure proper seating of the aligners, and to prevent oral health problems during treatment.
About Dr. Ben Amini, Invisalign Provider San Francisco
Dr. Ben Amini attended San Diego State University for his undergraduate studies before earning his DDS at the University of California, San Francisco, in 1996. A member of several local and international organizations in his field, Dr. Amini is a reputable dental provider, a subject expert at the Dental Board of California, and an Assistant Clinical Professor at UCSF School of Dentistry.