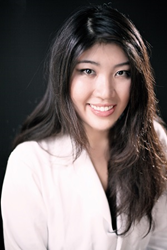 San Francisco, CA (PRWEB) February 05, 2016
Dr. Ben Amini, a San Francisco dentist and founder of CitiDent, announces that it is now welcoming orthodontist, Dr. Amanda Cheng, to the practice. With the addition of services provided by Dr. Cheng, CitiDent offers a complete range of oral health care, including general dentistry, cosmetic treatments, periodontics, implant dentistry, endodontics, orthodontics and more. A graduate of Harvard School of Dental Medicine, Dr. Cheng specializes in orthodontics and craniofacial orthopedics with training at the University of Minnesota and the Mayo Clinic. The set of skills that Dr. Cheng brings will further enhance the convenience patients enjoy when they visit the dental practice founded by Dr. Ben Amini.
About Dr. Amanda Cheng, Orthodontist San Francisco
Dr. Cheng is an expert in the latest orthodontic technologies and techniques. Trained by world-renowned experts in the orthodontic field, Dr. Cheng is also a talented fine artist who has an eye for aesthetic results in her orthodontic work. Patients who visit Dr. Cheng will appreciate the option to receive innovative treatments like, shape-memory, customized arch wires, and minimal friction brackets which look great and work quickly, and Acceledent, which accelerates orthodontic results. Outside of the office, Dr. Cheng, San Francisco Invisalign provider, donates her time and skills to underserved people around the world through several charities. Dr. Cheng is fluent in Mandarin as well as English.
The full array of treatments performed at CitiDent includes virtually every type of oral care patients may need. Restorations, such as fillings, inlays, onlays and crowns, are offered for repair of damaged teeth due to fracture or cavities. Cosmetic treatments at CitiDent include teeth whitening, veneers and bonding. Orthodontics now include not only Invisalign but also other more efficient braces options. Periodontics, for treatment of gum disease, and Endodontics, for treatment of infected teeth, are also offered. Finally, TMJ problems, snoring, and sleep apnea treatment are available at CitiDent.
About Dr. Ben Amini
Dr. Ben Amini completed his Doctor of Dental Surgery, at the University of California, San Francisco, UCSF School of Dentistry. He is a member of several local, national and international dental organizations. Dr. Amini also contributes to dental research and is an Assistant Clinical Professor at UCSF School of Dentistry. With ongoing participation in continuing education courses, Dr. Amini stays up to date on the latest dental treatments, offering the latest technology in a state-of-the-art dental practice.