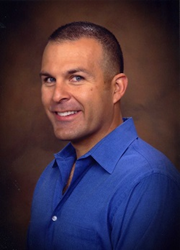 Santa Clara, CA (PRWEB) October 01, 2014
Santa Clara dentist, Dr. Alan Frame, is now offering treatments for patients with TMJ disorders. TMJ refers to the temporomandibular joint, which connects the lower jaw to the skull. Problems with the bone, joint, or muscles in the area can lead to TMJ disorders and interfere with healthy function. Many factors can play a role in the onset of TMJ disorders. Symptoms are often related to the amount of physical stress to which the joint and surrounding structures are regularly subjected. Cartilage damage, ligament damage, osteoarthritis, problems with the teeth or bite, or an accident can all increase the risk of TMJ disorders.
The cause for TMJ disorders is not always known. However, it is often associated with an improper bite, tooth grinding, stress, poor posture, insufficient sleep, and an inadequate diet. Symptoms can vary but often include:

Difficulty biting or chewing
Pain while biting or chewing
Chronic dull pain in the face
Earache, headache, or neck ache
Pain or tenderness in the jaw
A jaw that locks open or closed
A clicking, popping, or grating sound when the joint is used
Dr. Frame examines patients to determine the source of their symptoms. Treatments for TMJ disorders can range from simple lifestyle changes to surgical treatments. The cause of the disorder, the extent of the problem, and other factors can play a role in which treatment Dr. Frame recommends. He provides each patient with the personalized attention needed to achieve healing and well-being, and "I look forward to serving the dental needs of you and your family," Dr. Frame says.
About Dr. Alan Frame
Dr. Frame is a popular dentist. A native of the area, Dr. Frame is honored to be able to serve the same community in which he grew up. He graduated from Santa Clara University and began his dental education at the University of the Pacific School of Dentistry. After graduating with the highest honors, Dr. Frame completed his general practice residency at UCLA. Today, Dr. Frame is a member of the American Dental Association and has been awarded memberships into two academic dental fraternities: Tao Kappa Omega and Omicron Kappa Upsilon.
Dr. Frame provides a comprehensive array of dental treatments, including inlays and onlays, dental implants, Invisalign, porcelain veneers, pediatric dentistry and more.