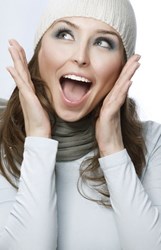 Torrance, CA (PRWEB) October 18, 2013
Tired of discolored teeth, and looking for dental care? Dr. Robert Mondavi, serving patients in Torrance, Hermosa Beach, Palos Verdes, and throughout the South Bay area of Los Angeles, has a solution. His highly skilled and experienced dental team offers a New Patient Package that includes free home bleaching, all for an incredibly reasonable price of $49.00*.
Dr. Robert Mondavi invites new patients to explore his team's high quality dental care with this introductory offer. Torrance Dentist Dr. Mondavi's provides dental services that range from a complete exam and cleaning to a full-mouth restoration. This expert dental group specializes in five dental areas: cleaning and prevention, cosmetic dentistry, periodontal disease, restorations and orthodontics.
Overall, the Mondavi dental team works to prevent problems before they start, through the use of carefully administered digital x-rays, exams, and cleanings, as well as fluoride treatments, dental sealants, and cosmetic assistance from teeth whitening and Invisalign to dental implants. And if any problems appear, Dr. Mondavi's office can provide periodontal work, porcelain crowns and bridges, root canal therapy, denture fittings, fillings, and restorations.
To keep his patients smiling and to make that smile brighter, the free home bleaching package will make stained and discolored teeth shine again. Whether stains have occurred from coffee, wine, tobacco, or medications, brushing won't help and can actually damage teeth further. Over the counter teeth whitening kits work slowly if at all. This home bleaching package can make teeth shine, and as part of a new patient package, patients can be sure their teeth are white, shiny, and healthy - all at the same time.
Dr. Mondavi has served his community for over twelve years. His years of service to the community come with one guarantee - to make every dental choice smile-worthy.
*Act now because this offer is subject to expiration at any moment.