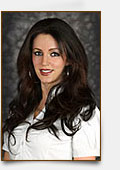 West Hollywood, CA (PRWEB) September 02, 2014
West Hollywood cosmetic dentist, Dr. Poneh Ghasri, is now offering complimentary consultations for Invisalign. This special offer includes a free consultation in which Dr. Ghasri will evaluate patients' smiles to determine their candidacy for the procedure and answer any questions they may have pertaining to treatment. Qualified patients may also be eligible for the Summer Invisalign special, which concludes August 31, 2014. Throughout the remainder of the month of August, patients who choose Invisalign will receive not only this complimentary consultation but also a free teeth whitening treatment and free X-rays, dental impressions and photos for treatment. Additionally, they may receive up to $1,000 off their Invisalign treatment.
Invisalign is a popular orthodontic treatment that is often recommended for older teens and adults. It uses clear aligners to straighten teeth rather than brackets and bars, which means that it is often able to blend seamlessly with the rest of the smile. Most people are able to complete treatment in about a year, and the removable aligners reduce the need for lifestyle changes that are often necessary during other types of orthodontic treatment. Dr. Ghasri has been named an Invisalign Preferred Provider three years in a row. She offers not only Invisalign but other cosmetic treatments as well, including teeth whitening, dental bonding, tooth-colored dental fillings, porcelain inlays and onlays, porcelain crowns, porcelain veneers and Lumineers.
About Dr. Ghasri, Expert in Invisalign Hollywood
Dr. Poneh Ghasri, West Hollywood veneers expert, is passionate about providing her patients with top-quality dental care. She uses safe, effective, proven methods and the most advanced techniques available to ensure their dental health and the best results possible. As a top West Hollywood dentist, Dr. Ghasri is known for her skill and her professionalism. She has advanced training in several dental treatment specialties, including cosmetic, restorative and implant dentistry. Dr. Ghasri is a graduate of UCLA. She first earned her Bachelor's Degree in Neuroscience before attending the School of Dentistry from which she earned her DDS. She continues taking advanced dental courses, participating in research projects and writing articles to help promote better dental health, and she enjoys taking non-dental courses as well, including leadership and communication courses.