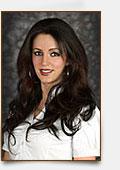 West Hollywood, CA (PRWEB) January 20, 2015
Sunset Plaza Dental announces that it is now offering complimentary Invisalign consultations for a limited time. Dr. Poneh Ghasri includes a number of extras with this offer, including complimentary teeth whitening and records. Invisalign is a virtually invisible form of braces that offers a variety of benefits related to oral health and comfort. With complimentary consultations, patients can learn more about Invisalign and get this popular treatment at a significant discount.
Complimentary consultations provided in this offer from Dr. Poneh Ghasri give patients several incentives to get this treatment for themselves:

Complimentary teeth whitening worth $400
Up to $1,000 off total treatment costs
Complimentary records, including photos, dental impressions, and X-ray images
No interest payment plan for patients who qualify
As the end of the year approaches and more patients are spending their FSA accounts, it is also important to note that Invisalign treatment can often be reimbursed through these plans.
Invisalign may be best known for its aesthetic properties because of its transparent aligners, but this treatment can also be superior to alternatives in terms of comfort and oral health support. When people visit Dr. Poneh Ghasri for Invisalign, they do not have to worry about being abraded by the brackets and wires associated with metal braces. The ability to remove Invisalign aligners means that patients can brush and floss normally without cleaning around their braces. In many cases, treatment time is also reduced when patients choose Invisalign, which can finish correcting teeth in as little as one year depending on the extent of issues being treated.
About Dr. Poneh Ghasri, Dentist West Hollywood
Dr. Poneh Ghasri earned her undergraduate degree in neuroscience and her Doctorate of Dental Surgery at UCLA. Experienced in restorative and reconstructive procedures as well as cosmetic treatments, Dr. Ghasri has an advanced understanding of how to help patients look and feel their best. Dr. Ghasri, who is known for her personalized approach to dentistry, enjoys refining her skills with continuing education courses, spending time with friends and family and participating in a diverse range of hobbies. Visit http://www.sunsetplazadental.com for more information.