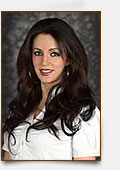 West Hollywood, CA (PRWEB) May 22, 2015
The dentist in West Hollywood at Sunset Plaza Dental announces that they are now offering complimentary consultations to patients interested in cosmetic, restorative and other dental treatments. At consultations, patients can discuss their candidacy for procedures that interest them. Questions regarding what certain treatments can achieve and whether alternative options are available can also be covered during this initial appointment. If treatments are chosen, patients can start on the path towards the results they seek. By making these consultations complimentary, Sunset Plaza Dental simplifies the process of improving dental health and appearance.
Consultations can vary depending on the treatments being explored. During Invisalign consultations, for example, patients can find out whether that treatment alone can resolve their bite irregularities or whether additional appliances or another orthodontic treatment is necessary. Teeth whitening consultations provide an opportunity to measure the extent of discoloration, determine how much whitening is required and identify any internal stains, which will require concealment instead of bleaching. Because bite impressions, photos and X-rays are necessary for the planning of many treatments, these steps may also be completed during the consultation.
Patients can get a variety of treatments from the dentist they visit at Sunset Plaza Dental. Cosmetic options include teeth whitening, dental veneers, Lumineers and crowns. For tooth replacement, patients can get dental implants, dental bridges and traditional dentures. A variety of restorations are available, such as tooth-colored fillings, inlays and onlays. Periodontal and endodontic treatments are also offered to address gum disease and tooth infections, respectively. Teeth can be straightened discreetly using Invisalign. For qualifying patients, dental sedation can be used during several procedures.
About Dr. Poneh Ghasri
Dr. Poneh Ghasri attended UCLA, where she earned her undergraduate degree in neuroscience and went on to get her Doctorate of Dental Surgery from the School of Dentistry there. In the years since, Dr. Ghasri has earned additional certifications in a variety of cosmetic specialties, including Invisalign and Lumineers, and has received advanced training in dental implant reconstruction and restorative techniques. Dr. Ghasri has earned a reputation as a highly skilled cosmetic dentist and has completed work for a number of celebrity clientele.