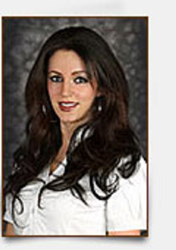 West Hollywood, CA (PRWEB) September 14, 2015
West Hollywood dentist, Dr. Poneh Ghasri, announces that Sunset Plaza Dental is now accepting new patients and is offering a special for new patients only. For just $49, new patients can receive a thorough exam, including X-rays and teeth polishing. This special is limited to patients who do not currently have periodontal disease, and the special cannot be combined with any other offer. Some restrictions may also apply. Through this special, new patients can affordably embark on a new path of dental wellness with clean teeth and a full picture of their oral health.
Standard dental exams include a comprehensive look at the teeth and gums, a deep inspection of the mouth through X-rays and an in-office cleaning session. Not only do these appointments help maintain a bright smile, but they also ensure that any oral health problems can be caught early and treatment can ensue without delay. In many cases, patients visiting a new dentist have not received a checkup in some time and are worried about possibly finding new problems. The present special eases financial hurdles while helping patients get back on track with confidence.
At Sunset Plaza Dental, patients can receive a wide range of treatments. Restorations, including fillings, inlays, onlays and bridges, are all available alongside cosmetic treatments, such as veneers, crowns, teeth whitening and the Snap-On Smile. A smile makeover is available for patients who want total cosmetic dental rejuvenation. Early and advanced periodontal care is also offered, as well as root canal treatments for infected teeth. Missing teeth can be easily replaced with dentures and implants. In addition, the office performs modern treatments for TMJ and sleep apnea.
About Dr. Poneh Ghasri, Expert in Dental Implants West Hollywood
Dr. Poneh Ghasri graduated from UCLA with her undergraduate degree in neuroscience and earned her DDS from the School of Dentistry at the university. With dedication to the latest dental technology, Dr. Ghasri has continued to earn certifications in cosmetic dentistry, Invisalign treatment and dental implants throughout her career. Dr. Ghasri performs treatments with compassion and professionalism to make sure all of her patients are happy and healthy.