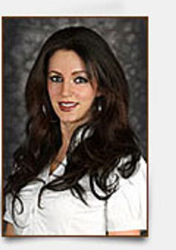 West Hollywood, CA (PRWEB) October 13, 2015
Dr. Poneh Ghasri, dentist in West Hollywood, comments on the new research published by Medical New Today on September 18, 2015. The research, which was conducted at the Dental Institute at King's College London in the UK and was published by Dr. Wael Sabbah and colleagues, show connections between stress during pregnancy and future dental health in the child. For years, researchers have long known that stress during pregnancy increases risks of health problems in children, including allergies, asthma and low weight at birth. Dental problems in children can cause other lifelong struggles in oral health, as well as general health. Therefore, the conclusion that high risks of cavities and gum disease rise in connection with stress in the pregnant mother may influence preventive strategies in the future.
This correlation study was performed by Dr. Wael Sabbah at King's College London in the United Kingdom. After analyzing data collected from mothers of 716 children between the years 1988 and 1994, Dr. Sabbah determined that the children born to women who were stressed during pregnancy were more likely to have cavities. Stress levels were assessed through the measurements of triglycerides, glucose, HDL cholesterol, blood pressure, C-reactive protein and waist circumference. This adds to previous data, which has shown that children born to women of lower socioeconomic status are more likely to have poor dental health. Through improvements in the lives of mothers during pregnancy, the dental health of their children can ultimately be better.
At the office of Dr. Poneh Ghasri, West Hollywood sedation dentist, patients can receive a host of treatments to prevent and treat oral health problems, as well as enhance their appearance. Fluoride treatments and dental cleanings used during dental exam can reduce risks of tooth decay. Teeth whitening is also offered to remove surface stains, and veneers can be used to hide discoloration or a number of other flaws permanently. In addition, Dr. Ghasri also offers other options to patients, including Invisalign, endodontics and periodontics, as well as treatments for TMJ and sleep apnea.
About Dr. Poneh Ghasri, Expert in Teeth Whitening West Hollywood
West Hollywood dentist, Dr. Poneh Ghasri, earned her neuroscience degree with honors from UCLA, and then attended the UCLA School of Dentistry for her DDS. With consistent focus on excellence in the latest dental technology, Dr. Ghasri has been certified to provide Invisalign, Lumineers and implant reconstruction. At Sunset Plaza Dental, Dr. Ghasri is sought for her particular skill in smile makeovers. Dr. Ghasri continues to build her knowledge and skill in dentistry through continuing education courses and audio books.