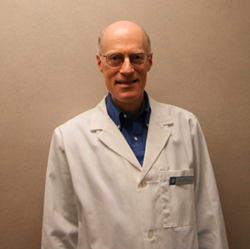 The whole body has an alignment and it all works together as one system,
Graham, NC (PRWEB) April 27, 2015
According to a recent report from NIDCR (National Institute of Dental and Craniofacial Research), after chronic back pain, TMJ disorders are the second most prevalent musculoskeletal conditions resulting in pain and disability. In addition, the report revealed that TMJ disorders affect about 5 to 12 percent of the population, costing an estimated 4 billion dollars annually.
These estimates suggest that about 10 million Americans suffering from seemingly unrelated symptoms such as headaches, neck pain, tenderness of the jaw muscles, earaches or facial pain, actually suffer from TMJD. The best way to determine whether TMJD is responsible for such symptoms is to be evaluated by a qualified and experienced dentist.
In recent interview in North Carolina by a national organization Doctor Relations, Graham, NC dentist Dr. Jerome Crayle explains TMJD comes in different forms, and an experienced dentist will examine the patient, evaluate the problem, and accurately determine what would be the best of the range of treatments available.
"The treatment may be something as simple as adjusting the bite or fixing a misaligned tooth that could be causing the entire jaw to be out of alignment," said Dr. Crayle.
"On the other hand, it may be that the person is clenching or grinding his teeth, setting off some muscle tension or misalignment of the jaw. In such a case, a night guard may be used to help alleviate the situation," he added.
In a more severe situation, the person may require jaw surgery, or may be referred to an orthodontist to help alleviate the problem," said Dr. Crayle.
Dr. Crayle, a dentist from Graham, NC, added that the human body has a unique design that is ideally made up of elements that should remain as vertical and straight as possible to maintain proper balance. TMJD upsets this balance, and the body attempts to compensate to maintain balance. As a result, the muscles in the head and neck pull against each other and the bones, often resulting in an imbalance in the neck vertebrae.
If untreated, this imbalance could then be transferred down the spine into a person's back and other parts of the body, causing a myriad of problems.
"The whole body has an alignment and it all works together as one system, which is why when one part is out of alignment, it affects the rest of the body in different ways," said Dr. Crayle.
The Graham NC dentist advises anyone who suspects they may have TMJ disorder s to not just accept what he has said as a diagnosis, but to find a qualified dentist in their local area to get a thorough checkup. His dental services are available to residents of Graham, Snow Camp, Alamance, Swepsonville, Mebane, Burlington, Saxapahaw, Haw River and other surrounding NC cities.
For more information, visit http://dentistgrahamnc.com/.