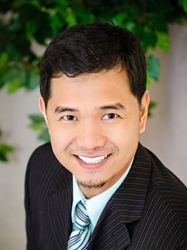 Los Angeles, CA (PRWEB) July 14, 2016
Los Angeles dentist, Dr. Randy Lozada, is offering consultations for smile makeovers for a limited time. This dentist offers comprehensive cosmetic dental care at his offices in Los Angeles, Santa Clarita, and Lancaster. Cosmetic dentistry can change the entire look of a smile. Patients often turn to cosmetic dentistry to create the smile of their dreams or to correct the damage that has occurred over the years. While cosmetic dentistry is largely focused on improving smile aesthetics, many people also enjoy improved dental health after treatment as a result of heightened attention to dental hygiene to maintain their new look.
Many treatments are available, including:

Whitening is among the most popular cosmetic treatments possibly because it offers a big impact for the price. Professional teeth whitening can lighten teeth by as much as eight to ten shades with one treatment, and results are long-lasting.
Veneers are a versatile cosmetic treatment that covers flaws and can be used to cover and protect chipped, cracked, worn, stained, discolored, misshapen, gapped, or otherwise unsightly teeth.
Bonding is a fast, affordable way to correct minor flaws. Patients who want an easy, inexpensive fix for small chips, stains, worn teeth, uneven teeth, gaps, or other small cosmetic problems often choose bonding.
Invisalign is a type of orthodontic treatment that uses clear aligner trays for a more aesthetically pleasing experience than conventional braces. It is popular with both adults and teens.
Smile makeovers combine several treatments and procedures to address multiple smile flaws.
Dr. Lozada's office offers a full range of service that includes general dentistry, restorative dentistry, orthodontic care, periodontics, endodontics, laser dentistry, and emergency dental care. "Dr. Lozada's patients enjoy only the most exceptional treatments, utilizing the most advanced and modern dental technology and techniques coupled with a superior level of professionalism, service, and care. Our approach to cosmetic dentistry is one of holistic dental care," said his team.
About Dr. Randy Lozada, Cosmetic Dentist Los Angeles
Dr. Lozada has more than twenty years of experience. Before opening his practice in the Los Angeles area, he provided dental care in the San Fernando Valley region and in the Philippines. He has worked with thousands of patients over the course of his career and is known for his gentle, compassionate touch. When not caring for patients, Dr. Lozada enjoys athletics, musicals, and movies.