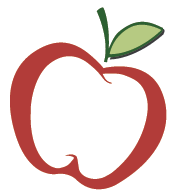 A New Smile offers over 5 dental specials to new patients including an $88 consult, x-rays, cleaning and organic whitening!
Los Angeles, California (PRWEB) January 29, 2014
Top Los Angeles dentist, A New Smile, is now offering several new patient specials. The initial special includes a consultation, x-rays, cleaning and organic whitening for only $88. Patients are seen at three locations including Los Angeles, Santa Clarita and San Fernando. For more information and scheduling, call (323) 272-2383.
A New Smile Dental has several highly skilled dentists who offer a plethora of treatments. These include cosmetic dentistry, general, endodontics, periodontics, dental implants, pediatric along with sedation dentistry.
Cosmetic dentistry procedures include Invisalign clear braces, crowns, veneers, dentures, dental implants and teeth whitening with the Kor technique. Most of the procedures are able to be performed in one day and in-house at the Los Angeles dentist offices.
Oral Surgery procedures are also offered. With sedation being offered, patients are able to receive procedures in an anxiety and pain free manner. This is great for those who have phobia about going to the dentist.
The dentists in Los Angeles treat patients from toddlers to senior citizens, including preventive dentistry and restorative procedures. Additional specials include $500 off Invisalign treatment (when paid in full), $200 value Sonic toothbrush for New Patients who accept treatment, and $99 a month financing for both Invisalign and dental implants.
Treatment is offered at three convenient locations. One is in Los Angeles and the other two are in Santa Clarita and San Fernando Valley. For treatment in Los Angeles, call (323) 272-2383. The number for the Santa Clarita dentist office is (661) 251-0480 and for San Fernando (818) 869-0992. The offices provide quick appointments and weekend hours as well.