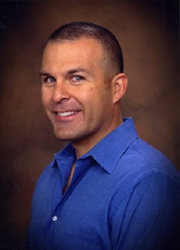 Santa Clara, CA (PRWEB) March 28, 2016
Dr. Alan Frame, dentist in Santa Clara, CA is now offering no-drill dentistry. He uses Biolase Waterlase lasers to reduce the need for the traditional dental drill and simplify the dental experience for patients. Many patients struggle with dental anxiety, or simply dislike the sounds or smells associated with the drill. The Waterlase uses laser energy, water, and air to abrade damaged tissue, hydrate the tooth, and cool and clean the area for a virtually pain- and anxiety-free experience.
The benefits of no-drill dentistry are many and include:

Greater comfort
Reduced need for anesthetic
Versatility, since the laser has been cleared for use in numerous applications for both pediatric and adult patients
Precision
Less risk to surrounding tissues
Less risk of cross contamination
Dr. Frame can use Biolase Waterlase and Epic Diode lasers in a variety of soft and hard tissue applications, from treating periodontal disease to preparing teeth for crowns. Lasers can even be used to enhance or speed teeth whitening treatments. The effectiveness and versatility of the Biolase Waterlase laser are unparalleled. Dr. Frame is pleased to add this advanced treatment option to his suite of services.
Other treatments available through Dr. Frame include dental fillings, crowns, Invisalign, porcelain veneers, teeth whitening treatments and root canal treatments. Dr. Frame is a community dentist. "I am a Santa Clara native, and I take great pride in serving the community in which I grew up. One of the most thrilling aspects of being a community dentist is never knowing what familiar face will walk through my door - friends from Santa Clara University, teammates from Bellarmine, or teachers from grade school. Equally enjoyable, though, are the friendships to be made with the new faces that are welcomed into my practice," he says.
About Dr. Alan Frame
Dr. Frame is a graduate of the University of the Pacific School of Dentistry. After graduating with the highest honors in 1996, Dr. Frame completed his residency at UCLA. Today, he is a member of the American Dental Association and has been awarded membership into dental fraternities Tao Kappa Omega and Omicron Kappa Upsilon.