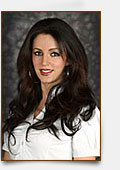 Los Angeles, CA (PRWEB) November 16, 2015
Los Angeles dentist office, Mid-Wilshire Dental Care, is now offering a holiday special on teeth whitening. Teeth whitening procedures have enjoyed immense popularity in recent years, as people have discovered how much a simple whitening treatment can improve the look of a smile. Whitening has also come a long way from its simpler origins. Today's tooth whitening treatments use advanced systems that maximize the whitening results without compromising dental health.
"Many people do not realize that the most effective and simplest whitening treatments are the ones that are performed right at the dental office. These types of whitening treatments are also known as in-office whitening," states the Mid-Wilshire Dental team.
This offer includes a special price on in-office chairside whitening. For a limited time only, the whitening procedure is just $89, a dramatic discount from the usual $250 price. Dr. Poneh Ghasri, a Los Angeles teeth whitening expert, with Mid-Wilshire Dental Care, offers whitening treatments that can eliminate virtually any extrinsic stain from the teeth.
Candidates for teeth whitening include those who:

Smoke and have nicotine stains on their teeth
Drink coffee, tea or soft drinks
Drink juice, wine or energy drinks
Have age-related discolorations
"The beautiful and brilliant color will last some time depending on your dental hygiene routine and the foods you consume. The better you are able to stay away from staining agents such as coffee, red wine and smoking -- the longer your results will last post-whitening," states the Mid-Wilshire Dental team. Dr. Ghasri offers post-whitening tips to help her patients keep their smiles white and bright. Touch-up whitening kits may also be available.
About Dr. Poneh Ghasri, Cosmetic Dentist Los Angeles
Dr. Ghasri graduated with honors from UCLA with a degree in neuroscience and her DDS from UCLA's School of Dentistry. She continued her education completing advanced programs in cosmetic, restorative and implant dentistry. She has been named one of Invisalign's Preferred Providers and is considered a Top Lumineers Dentist. Mid-Wilshire Dental Care offers comprehensive dental services, including routine checkups, preventive treatments, fillings, crowns, dental bridges, dental implants, orthodontics, root canal therapy and porcelain veneers.