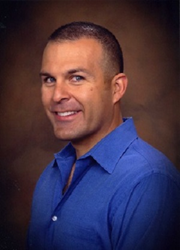 Santa Clara, CA (PRWEB) October 25, 2016
Dental fillings have been used for decades to restore the structure of a tooth that has been lost to decay. The filling material fits into the cavity once the decayed tissue has been removed, and it restores the size, shape, and strength of the tooth. Until now, dental fillings were an imperfect restoration option that could only address the damage but could not repair it. Recent data reveals that a new type of dental filling can not only repair the damage but can actively reverse it. Dr. Alan Frame, dentist in Santa Clara, comments on this new data about dental fillings that repair teeth.
More than ninety percent of adults between twenty and sixty-four have suffered tooth decay, and these new fillings may offer a revolutionary option for addressing it. According to a report published by MedicalXpress.com, the fillings use bioactive glass composites, which release significant quantities of minerals essential for building tooth enamel, including calcium and phosphate. They also contain fluoride, which helps harden dental enamel and make it more resilient. They are designed to create an alkaline environment that combats the oral bacteria that cause decay.
Current dental fillings contain inert materials that neither harm nor help the patient, but these fillings work with the body to heal the decayed teeth. A team of dentists and scientists from Queen Mary University in London analyzed the new filling materials. They found that it filled the cavities, but it also prevented new bacteria from developing in the mouth and slowed secondary tooth decay. The results of the data may also translate into other new dental products, including toothpaste.
Dr. Frame offers composite fillings and a comprehensive range of dental services, including:

Fluoride treatments
Dental sealants
Porcelain crowns and veneers
Orthodontic treatments
Root canal treatments
His team works together to bring patients the best in dental care. "The staff prides itself in being able to deliver the very highest quality of dentistry in an environment that is comfortable and safe for you," they say. "We advance our knowledge through continuing education courses so that we may provide you with the very latest in dental treatment."
About Dr. Alan Frame
Dr. Frame is a graduate of Santa Clara University and of the University of the Pacific School of Dentistry. After graduating with highest honors, Dr. Frame completed his residency at UCLA. Today, he is a member of the American Dental Association.
Source: http://medicalxpress.com/news/2016-09-professor-unveils-dental-tooth.html