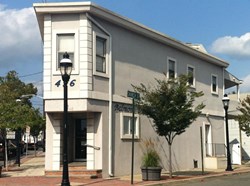 "Belmont's dental plan is unique because patients pay low monthly rate, offered emergency visits and cleanings included in monthly payment, and heavily discounted schedule of dental services as a result of being enrolled as a participant in Belmont Dental.
(PRWEB) September 19, 2013
Dr. Lembo and Belmont Dental have spent the summer completely optimizing their practice in order to accommodate the needs of their patients. Their E4D CAD/CAM system has enabled patients to get their crowns created and installed in a single visit, without having to go to a separate lab. They have launched their very own Facebook page to keep clients informed on the latest developments of their practice, including the ins and outs of their new low cost dental plan.
Dr. Lembo is pleased to announce that their Belmont Dental Plan http://www.belmontassociatesnj.com/belmont-dental-plan has become a huge hit among their client base. Business professionals are impressed with the plan because they have found that patients reap reward of more discounts of dental services and that this private plan in many respects out performs most dental insurance plans. Belmont Dental's marketing manager, Route 72, is pleased to see that Lembo's patients are able to get high quality dental care at an affordable price. Founder and CEO of Route 72 Systems, Jim Alamia, states: "Belmont's dental plan is unique because patients pay low monthly rate, offered emergency visits and cleanings included in monthly payment, and heavily discounted schedule of dental services as a result of being enrolled as a participant in Belmont Dental plan."
Belmont Dental has taken their efforts a step further by expanding their office resources in order to accommodate their patients and their inquiries about their dental plan. Patients will be able to deal directly with Belmont Dental and their practice without having to jump through various hoops with their insurance companies. The new low cost dental plan includes emergency visits, cleanings, and even big discounts on cosmetic procedures. http://www.belmontassociatesnj.com/contact-us/contact-information-office-map Route 72 predicts that many more will jump on board to get that perfect smile before the holiday season. Jim Alamia states: "Belmont Dental has proper steps to ensure that their patients can enroll without a hitch. Dr. Lembo is pleased with work of his staff and organization that is involved in growing this product for his community."
Phone:
973-790-4494
Reference:
http://www.belmontassociatesnj.com