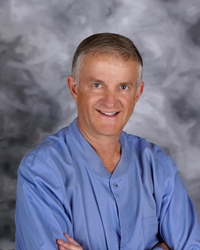 Agoura Hills, CA (PRWEB) July 20, 2016
Agoura Hills area dentist, Dr. Philip Shindler, is now offering treatment options for sleep apnea. As many as one out of fifteen Americans suffer from obstructive sleep apnea, and many of them remain undiagnosed. Sleep breathing disorders can affect every aspect of a person's life. Those with OSA are dramatically more likely to be involved in motor vehicle accidents than the general population, and people with sleep apnea are at a higher risk of heart attack and stroke than those without apnea. The symptoms of sleep apnea can interfere with a partner's sleep, as well. Proper treatment can reduce the symptoms and help patients live healthier lives.
Symptoms of sleep apnea can vary, but often include:

Loud snoring
Daytime sleepiness
Falling asleep during the daytime or at inappropriate times
Morning headaches
Difficulty concentrating, memory problems, and learning difficulties
Depression, mood swings, and irritability
Frequently waking at night or insomnia
Waking with a dry mouth or a sore throat
Night guards can offer significant relief from mild to moderate sleep apnea symptoms. Dr. Shindler offers custom-made mouthguards that are designed to reposition the jaw in a way that widens the airway and minimizes the risk of collapse. These mouthguards are comfortable to wear, and most patients adapt quickly. They are portable and very easy to use. Dr. Shindler offers other treatments as well, including preventive dentistry, tooth-colored fillings, implant restorations, dental veneers, whitening, CariFree, fluoride treatments, and dental bridges. "Dr. Shindler takes the time to educate you and explain all your dental options to you in detail. He'll work on your smile until you are completely satisfied," says his team.
About Dr. Philip Shindler
Dr. Shindler is a graduate of WITS University's dental school in South Africa. After immigrating to California with his wife Beverley in 1981, Dr. Shindler completed a postgraduate program at UCLA and passed the dental boards. He has been practicing in the Agoura Hills area since then. He has completed additional training in the restoration of dental implants and has been certified by Nobel Biocare. He is a member of the California Dental Association, the Alpha Omega Dental Society, and the American Dental Association.