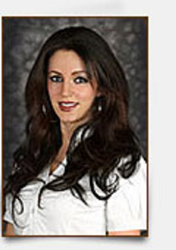 Los Angeles, CA (PRWEB) July 27, 2015
Dentist in Los Angeles, Dr. Poneh Ghasri, is now offering a teeth whitening special just in time for spring. Spring is a time of new beginnings for many people. Teeth whitening can help brighten up a person's look, help him or her shed the winter blues and renew self-confidence.
Professional teeth whitening is the safest and most effective way to get a whiter smile. Dr. Ghasri, Los Angeles dental treatment expert, offers in-office whitening treatments that can erase years of stains from teeth and leave them up to eight shades brighter. In-office chairside teeth whitening is usually priced at $250, but the price has been reduced to just $89. A whiter smile can not only boost a person's self-confidence but also roll back the hands of time and create a more youthful appearance. Dr. Ghasri offers a variety of other treatments as well.
Patients who are unhappy with their smiles may be able to choose from porcelain veneers, Lumineers, porcelain crowns, teeth whitening, dental implants and Invisalign. Dr. Ghasri, one of the best dentists in Los Angeles, can use any of these treatments or a combination of treatments to completely transform a patient's smile. Patients are provided with a comprehensive evaluation that allows Dr. Ghasri to identify any dental diseases that could threaten oral health and dental damage that may be detracting from the health and appearance of a smile.
About Dr. Poneh Ghasri
Dr. Ghasri is a graduate of UCLA. After receiving a degree in neuroscience, Dr. Ghasri continued her education at UCLA's School of Dentistry, from which she earned her DDS. She continued her studies in the fields of cosmetic, implant and restorative dentistry, and she has completed advanced training programs in Invisalign, Lumineers and Snap-On Smile. Today, Dr. Ghasri is considered a "Top Lumineers Dentist" and a "Preferred Provider" for Invisalign. She has worked on some of the best-known smiles in Hollywood and offers each of her patients the celebrity treatment whether she is whitening their teeth or performing a complete smile makeover.