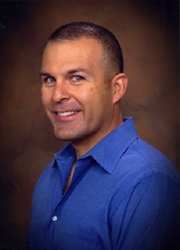 Santa Clara, CA (PRWEB) July 18, 2016
Dr. Alan Frame, cosmetic dentist in Santa Clara, is now offering treatments with Epic Diode lasers. Epic Diode lasers offer unparalleled versatility with the touch of a finger. Lasers not only allow the option of drill-free dentistry, but they also offer new and efficient ways to treat soft tissue conditions with less discomfort and minimal bleeding. Dr. Frame has incorporated this revolutionary technology into his practice so that his patients can continue to benefit from the safest, most efficient treatment options available.
Epic Diode teeth whitening lasers offer many benefits, including:

Versatility: Lasers can be used to speed and enhance teeth whitening treatments, remove decayed tissue from teeth, perform root canals, treat gum disease, prepare teeth for restorations, and perform many other procedures.
Easier healing: Soft tissue treatments can be performed with less post-operative swelling and little or no bleeding. Pain is often minimized, as well.
Safety: The tips are disposable and designed for single use, which eliminates the risk of cross-contamination.
Precision: The deep tissue mechanism disperses micro-pulsed energy precisely into the diseased tissue.
Less need for anesthetic: Each active treatment session is followed by a brief rest period, which allows the tissues to relax, reducing the need for local anesthetic and increasing overall patient comfort.
"Whether you have oral pain, dental disease, or stained teeth, this laser can make your treatment easier and more comfortable than ever before," Dr. Frame's team explains. The Epic Diode dental laser can complete a whitening session in a fraction of the time of traditional teeth whitening treatments or speed the healing of canker sores and mouth ulcers.
Dr. Frame offers comprehensive dental care that includes ceramic veneers, crowns, teeth whitening, Invisalign, tooth implants, tooth-colored fillings, root canal treatments, dental extractions, routine checkups, pediatric dentistry, sedation dentistry, and professional cleanings.
About Dr. Alan Frame
A graduate of Santa Clara University, Dr. Frame began his dental education at the University of the Pacific School of Dentistry, from which he graduated with the highest honors. His general practice residency was completed at the University of California, Los Angeles. Today, Dr. Frame is a member of the academic dental fraternities Omicron Kappa Upsilon and Tao Kappa Omega as well as the American Dental Association.