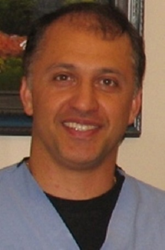 Torrance, CA (PRWEB) July 19, 2016
Dr. Robert Mondavi, dentist in Torrance CA , is now offering a new promotion on Invisalign treatment. Invisalign is a revolutionary and increasingly popular orthodontic treatment that allows patients to straighten their smiles and correct orthodontic problems without resorting to metal braces. For a limited time, patients can get Invisalign starting at just $2,400.
Invisalign has been used to treat many of the same problems as braces, including:

Overbites
Underbites
Crossbites
Gapped teeth
Crowded teeth
Crooked teeth
Dental insurance often covers part or all of the cost of orthodontic treatment, and patients may also qualify for flexible interest financing, which can help them cover their out-of-pocket costs. This can keep their costs even more budget-friendly.
"The field of dentistry is always changing, and because of that, I strive to stay up-to-date on leading-edge techniques and treatments," said Dr. Mondavi, orthodontist in Torrance. Invisalign is one of these advanced treatments, and it offers patients versatility, convenience, and unparalleled results. The clear trays used during treatment are smooth, comfortable, and easy to wear. They are also removable, so patients do not need to change their diets or lifestyles during treatment.
Patients who are interested in Invisalign can schedule an appointment with Dr. Mondavi, who can determine their candidacy and explain more about the process. The treatment plan is created using a 3D model of the patient's smile, and the aligner trays are designed to move teeth incrementally over the course of twelve to eighteen months. Each tray is worn for about two weeks at a time. After the active treatment phase, patients will need to wear a retainer for a period to maintain their results.
About Dr. Robert Mondavi
Dr. Mondavi is a graduate of the University of the Pacific at San Francisco. He is an avid believer in continuing education and continues more than the required yearly amount of advanced courses, including advanced cosmetic dentistry training, oral bioesthetic form and function, and advanced dental implant training. This enables him to offer extensive treatment options, including dental veneers, all-ceramic inlays and onlays, white fillings, periodontal treatments, dentures, night guards, athletic guards, root canals, pediatric dentistry, crowns, dental bridges, and dental implants.