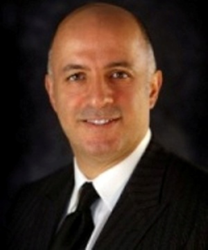 West Hollywood, CA (PRWEB) April 11, 2016
Dr. Bijan Afar, a dentist in West Hollywood, is explaining the link recently found between gum disease and Alzheimer's. In a study performed at King's College London and the University of Southampton in the U.K., researchers found that older individuals with gum disease and early Alzheimer's disease had worse cognitive functioning compared to those with healthy gums. According to researchers, this connection may involve inflammatory molecules linked with antibodies to gum disease bacteria.
U.K. researchers assessed 59 patients with Alzheimer's disease of mild to moderate severity to determine their level of cognitive functioning, their gum health and their level of inflammation. The researchers found that in patients with gum disease at the beginning of the study, six times as much cognitive decline occurred during the next six months of observation. Meanwhile, inflammation also increased in the patients with gum disease. In light of these findings, researchers concluded that gum disease causes faster cognitive decline in patients with Alzheimer's disease and that inflammation may be the driving factor. In previous studies, researchers have found that tooth loss, a common result of gum disease, is also linked to cognitive decline.
At the office of West Hollywood dentist, Dr. Bijan Afar, patients have access to a variety of gum disease treatments, including deep cleaning and gum flap surgery. Patients who visit Dr. Afar can also receive a full range of other treatments, including restorations, such as fillings and root canal surgery, and cosmetic procedures, such as teeth whitening and veneers. Invisalign, dental implants and treatments for TMJ and sleep apnea are among several other options available.
About Dr. Bijan Afar, Expert in Dental Implants West Hollywood
West Hollywood dentist, Dr. Bijan Afar earned his undergraduate degree in microbiology from UCLA and went on to earn his DDS from the school of dentistry at the university. After receiving a prestigious fellowship from the NIH in recognition of his being among the top 5 percent of graduating students nationwide, Dr. Afar completed postgraduate research and training at the University of Washington in Seattle in Periodontics and Implant Dentistry. A reputable member of several professional organizations and a former member of the UCLA School of Dentistry faculty, Dr. Afar offers area patients a full range of care for optimal oral health and appearance.
Source: https://www.kcl.ac.uk/newsevents/news/newsrecords/2016/03%20March/Link-between-gum-disease-and-cognitive-decline-in-Alzheimers.aspx