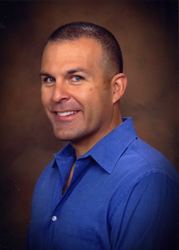 Santa Clara, CA (PRWEB) June 01, 2017
Dental anxiety affects millions of people of all ages, and it can threaten not just dental health, but also emotional and psychological well-being. Dr. Alan Frame comments on a recent British study that underscores the far-reaching consequences that dental anxiety can have on a person's health. The study, which was outlined in MedicalXpress.com, included nearly 11,000 participants, 1,400 of whom experienced severe dental phobias.
The responses, which were drawn from the 2009 Adult Dental Health Survey, revealed that participants who had dental phobias or anxiety were more likely to have at least one decaying or missing tooth. They were also more likely to have a poorer quality of life. Dental problems such as cavities, abscesses, and gum disease are not necessarily life-threatening, but they can affect a person's ability to eat, speak, and engage socially, which can greatly reduce their quality of life.
While dental anxiety can be a serious problem, it is also highly treatable. Dental sedation is one option. With sedation dentistry, patients can feel calm and relaxed during their dental care. Dr. Frame offers other treatments specially designed to help patients feel comfortable, including:

No-drill dentistry, for quieter treatment with less discomfort
Epic diode lasers, which can be used for fast, comfortable, and effective soft tissue treatments, pain therapy, and teeth whitening
Biolase Waterlase lasers, which are used in hard and soft tissue applications with no heat or vibration for more comfortable treatment experiences
Dr. Frame also offers comprehensive dental care for patients of all ages. This includes dental fillings, ceramic veneers, tooth whitening, preventive dental care, pediatric dentistry, Invisalign, dental extractions, endodontic therapy, and periodontal treatments.
About Dr. Alan Frame, Dentist Santa Clara
Dr. Frame graduated with the highest honors from the University of the Pacific School of Dentistry in 1996 and completed his general practice residency at UCLA. He is a member of the dental fraternities Omicron Kappa Upsilon and Tao Kappa Omega, as well as the American Dental Association. A community dentist, he welcomes new patients to his practice and accepts most forms of dental insurance.
Source: https://medicalxpress.com/news/2017-05-dental-anxiety-consequences-tooth.html