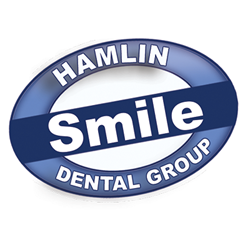 Van Nuys, CA (PRWEB) August 23, 2016
Hamlin Dental Group welcomes Dr. Leyli Aminian as their new in-house kids dentist in Van Nuys. Dr. Aminian is an excellent addition to the team, which includes Dr. Hamid Reza, Dr. Garemani, Dr. Yessaian, Dr. Woo, Dr. Wang, and Dr. Vafadar. Dr. Aminian has more than twenty years of experience in the field of dentistry and specializes in children's dentistry. Pediatric dentists understand the unique dental needs of children and can meet them in the most appropriate, kid-friendly ways.
Many parents are preparing to send their kids back to school, and this is a great time to take children for a regular dental exam. About sixty percent of school-aged children fail to see a dentist even once a year, and untreated cavities and other dental issues can lead to pain, speech problems, and difficulty eating, as well as lost school days. A back-to-school dental checkup with Van Nuys dentist, Dr. Aminian, can get children off to school with a healthy, confident smile.
Parents can help children of all ages improve dental health habits in others ways as well, including:

Prioritizing good nutrition that includes plenty of vegetables, fruits, and calcium sources and minimizes snacking and sugar-sweetened beverages
Establishing healthy dental hygiene habits, including brushing and flossing
Scheduling routine dental exams at least twice a year or as recommended
Using preventive treatments as recommended, such as dental sealants or fluoride treatments
Addressing dental problems in a timely manner with proper treatments, such as tooth-colored fillings, crowns, or orthodontic treatments, including braces
Dr. Aminian works with parents and children to create proactive treatment plans that address individual risk factors and concerns and help children reach their optimum dental health.
About Hamlin Dental Group
Dr. Aminian, Dr. Reza and the team at Hamlin Dental Group work together to provide quality dental care for the whole family. These highly trained, dedicated dental specialists offer general, cosmetic, and orthodontic treatment options for patients of all ages. Sedation is available for nervous or anxious patients, and a variety of payment options are accepted. The multi-lingual team can provide patients care in English, Spanish, French, Arabic, Farsi, and Armenian.