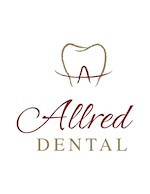 Patients with complete dentures, who find that waiting 12 weeks for their denture is unacceptable can opt for immediate dentures, which can be placed immediately after the teeth extraction."
San Marcos, CA (PRWEB) May 30, 2014
Allred Dental, a dental clinic located in San Marcos, CA offers $200 off same visit dentures done by Dr. Jeffrey Allred and his team in-house.
Complete and partial dentures are used to fill the space left in the oral cavity by missing teeth, replacing these. Dentures are custom made for each patient and are removable.
The process of placing dentures varies depending on whether the patient needs complete or partial dentures. Placing the complete dentures can take from 8 to 12 weeks and placing the partial dentures can take from 3 to 6 weeks.
"Patients with complete dentures who find that waiting 12 weeks for their denture is unacceptable can opt for immediate dentures, which can be placed immediately after the teeth extraction." – says Jeffrey Allred D.D.S. "However, there is a great disadvantage immediate dentures have. These require several adjustments until they fit perfectly given the fact that during the healing process both gums and bones have the tendency to shrink." – Dr. Allred added.
All the necessary steps that creating partial or complete dentures require: making the impressions, creating the models, trying them on and casting the dentures can be made in the in-house lab of Allred Dental. No visits to other dental labs or locations are required.
"The greatest thing about complete dentures is that patients come in (especially those who need complete dentures) with their lips firmly closed and feeling anxious about the moment they will need to open their mouth and talk and they leave with a big smile on their faces," says Tawny Nunez, Dr. Allred's dental hygienist. "And this is very rewarding for us, the team," she added.
About Allred Dental
Dr. Jeffrey Allred and his team are dedicated to build trusting relationships with their patients based on caring service, skills and professionalism. They create smiles, increasing the confidence of each and every one of their patients.
# # #