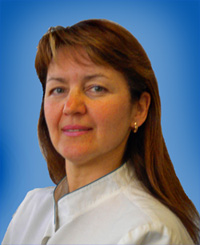 Throughout all of March patients can receive $25 off their denture relines.
Portland, Oregon (PRWEB) February 28, 2015
The Classic Denture Center, located in northeast Portland, Oregon, is offering a new special. Throughout all of March patients can receive $25 off their denture relines.
This service can help overall mouth health and give patients relief from sleep problems and pain. Patients may notice certain symptoms that suggest the denture teeth are in conflict and need relining. These symptoms include:
1. Pain, clicking, and popping in the joints
2. Pain behind the eyes
3. Facial pain
4. Ringing or congestion in the ears
5. Headaches
6. Shoulder, neck, and back pain
Classic Denture Center recently moved from NE Halsey St. to SE Powell Blvd. located in Portland Oregon. The office specializes exclusively in removable prosthetics and dentures.
Denturist and owner Tanya Poleon's goal at The Classic Denture Center is to help her patients find comfort and function. She says these classic values give patients the ability to feel well, to eat and chew properly, and to look beautiful. Poleon explains further that being provided with well-functioning and aesthetically pleasing dentures will improve both quality of life and self-esteem.
The Classic Denture Center offers many services to provide patients with the comfort and aesthetics they desire. From full or partial dentures and relines to teeth whitening, oral exams, and ultrasonic denture cleaning.
Poleon says she believes she can leave her patients feeling surprised with the level of care and affordability of The Classic Denture Center.
Patients can receive free consultations to discuss the needs they may have and all the possible solutions.
Poleon is also a provider for Exceptional Needs Dental Services (ENDS), which is a dental mobile service that provides access to dental care for patients with special needs. This organization is committed to a very strong foundation of high quality and comprehensive dental care. They are a socially responsible service that is ultimately dedicated to equality and continuity of their patients care.
About Tanya Poleon
Tanya Poleon is a Denturist who graduated from medical school in 1987. She spent 14 years working as both a general dentist and oral surgeon in Eastern Europe. She has 25 years of education and experience in the dental field. Poleon says she is very dedicated to providing her patients with the personalized, quality, and confidential care that they deserve.
Interested patients can contact the Classic Denture Center by clicking here.