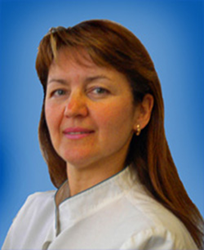 Now providing mobile dental services to those with exceptional needs
Portland, OR (PRWEB) July 22, 2015
Classic Denture Center just released a blog post about their involvement with Exceptional Needs Dental Services. They are proud to offer Portland, Oregon residents living in nursing homes, care facilities, and hospitals with mobile dental services.
You can find that blog about Exceptional Needs Dental Services here.
Exceptional Needs Dental Services (E.N.D.S.) began in 1995. At this time, the department of the state Medicaid program (OHP) introduced dental services that would be covered. E.N.D.S. developed a model where they could deliver dental care to those living in long-term care facilities, group homes, and foster homes.
The blog discusses the fact that the main patients who benefit from Exceptional Needs Dental Services are senior citizens and individuals with disabilities. Typically they are individuals who are unable to be treated in an office setting. These patients may suffer from one or a combination of the following medical conditions: schizophrenia, cerebral palsy, heart problems, mental retardation, alzheimer's, dementia, anxiety, quadriplegia, cervical spine injury, anemia, and hypertension. A high number of the patients served by the E.N.D.S program are wheelchair bound.
This blog also explains the history of Exceptional Needs Dental Services, and how it has been operating for more than 17 years. Their current network boasts 29 providers including dentists, denturists, and expanded practice dental hygienists. The program benefits 2,500 patients living in 17 different counties in Oregon.
Typically, a visit by a Portland, OR provider who is a part of E.N.D.S. will include any of the following: exams, oral health assessments, cleanings, x-rays, extractions, and restorations. If the care cannot be completed at their facility, hospital-based dental services are available.
For Denturist Tanya Poleon to provide this Mobile hospital-based service, OHP members must meet the specific criteria and be referred by their participating dental care organization. The blog discusses that for Denturist Tanya Poleon to provide treatment, the referral must also include documentation of previously attempted office treatment. This will including radiographs, medical and dental history, a medical diagnosis, and treatment plan if available.
About Denturist Tanya Poleon
Tanya Poleon is a Denturist from Classic Denture Center. She graduated from medical school in 1987 and spent 14 years working as both a general dentist and oral surgeon in Eastern Europe. She has 25 solid years of education and experience in the dental field, along with a great deal of experience and training in the diagnosis of dental abornomalities and conditions. She is capable of giving recommendations as long as they are within the scope of denturist practice. It is her belief that oral health is a vital part of overall health. She is extremely dedicated to providing her patients with a personalized, quality, and confidential experience.