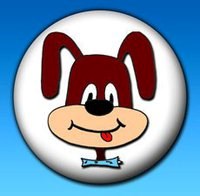 "We are thrilled to host Unleashed's first ever Yappy Hour supporting the Denver Animal Shelter."
Denver, CO (PRWEB) February 19, 2014
Mile High Mutts, a Denver doggie daycare, presents an afternoon of food, drink, fun and some doggie playtime on Saturday March 8 from 1 p.m. to 5 p.m. The event is open to the public. Attendees do not need to be current customers to attend and support this cause. The Unleashed Yappy Hour will be held at Mile High Mutts' facility, 3500 Chestnut Place, Denver, CO 80216, two blocks west of Brighton Blvd. on 35th Street.
Organized by Unleashed, a local Denver organization established in 2012, the event will "help tails by drinking ales," according to Marcus Newell, owner of Mile High Mutts. Eighty cents out of every dollar donated will go to support the Denver Animal Shelter.
Tickets are $25 and include 2 drink coupons (adult or non-alcoholic) as well as buffet appetizers. Additional drinks are available with a donation. Tickets can be purchased at the event website. Dogs are encouraged to attend with their owner. Guest dogs will experience Mile High Mutts' large indoor/outdoor daycare space with room to romp with other new four-legged friends.
"We are thrilled to host Unleashed's first ever Yappy Hour supporting the Denver Animal Shelter, an organization that needs our attention and donations," said Newell.
While the pups play in the daycare indoor/outdoor yard, their owners will enjoy drawings, a silent auction and raffle prizes all to benefit the animal shelter. The Colorado Pet Pantry will be in attendance too accepting cat and dog food donations to aid local pet owners who are financially strapped.
About Mile High Mutts
Mile High Mutts is committed to providing a safe, comfortable and fun place for dogs to stay and play for one day a week to all seven. Doggie daycare is available every day from 6:15 a.m. to 9 p.m. Daycare at Mile High Mutts is like Disneyland for dogs.
Grooming is a health necessity for dogs of every type. Mile High Mutts' professional and experienced groomers perform every service needed including brush and bath, trims and tummy shaves, nail clipping, dental brushing and cleaning, anal gland expression and ear cleaning. The grooming room at Mile High Mutts is large with plenty of natural light and climate-control capabilities. High quality shampoos and conditioners are used to keep your pet's coat free from irritants. Dogs can enjoy watching the bird feeders conveniently located outside one of the six large windows while they dry in the professional dog dryer.
Mile High Mutts also offers dog training by certified professional dog trainer Pat Blocker. With more than 18 years' experience, Blocker concentrates on resolving behavioral issues, modifying aggressive behaviors and easing fearful dogs into a calm routine.
The onsite store at Mile High Mutts offers something for every pet need. Premium brand dog food and treats, a large range of toys, grooming supplies, collars, leashes and more. For details about Mile High Mutts and the services offered, visit http://www.milehighmutts.com.
Mile High Mutts is an 8,400 square foot facility located in the RiNo neighborhood of North Denver. The facility has been customized by owner Marcus Newell with dog safety in mind with and features three separate HVAC systems and special flooring designed to protect dog's paws. Mile High Mutts offers dog daycare, overnight dog boarding, professional grooming, dog training and a fully stocked gift shop. The staff are dog lovers at heart and are fully trained in the art of dog behaviors. As a requirement of the job, team members must know each dog by name and be able to describe the dog's personality.