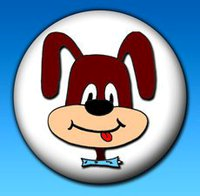 "We are really looking forward to the reveal. I'm sure that there are going to be lots of surprises."
Denver, CO (PRWEB) February 25, 2014
Mile High Mutts, a Denver Doggie Daycare, will present a Doggie DNA Reveal Party on Saturday, March 1, from 1 to 4 p.m. The "Who's Your Daddy" Pawty event is open to all existing Mile High Mutts daycare or boarding customers. This customer appreciation event will take place at the Mile High Mutts' facility, 3500 Chestnut Pl., Denver, CO, two blocks west of Brighton Blvd. on 35th Street.
Licensed Veterinary Technicians from Urban Vet Care administered DNA blood tests of 24 dogs (with their owners' consent). The test cost $40 per participant (a $90 value). At the party on March 1, the lineage of the 24 dogs tested earlier in the month will be released. Results will also be posted on Mile High Mutt's website: http://www.milehighmutts.com. The blood tests were processed through Wisdom Panel and also included a disease screening.
"We are thrilled to give our customers the opportunity to learn more about their pets," Marcus Newell, owner of Mile High Mutts, said. "We are really looking forward to the reveal. I'm sure that there are going to be lots of surprises."
Food and drinks will be available for both pets and their owners. Contests and giveaways will be held including free daycare packages and goodie bags. Guests will have the chance to participate in a "guess that breed" competition and prizes will be awarded for the most accurate guess.
Why DNA Tests For Dogs Are Important
Modern science allows pet owners to discuss the exact make of their four-legged friend. A simple dog blood test will tell with certainty what cocktail of bloodlines run through a pet's veins. The details help prepare a pet owner for their pet's future health problems and can assist in the possible diagnosis of a dog's ailment. The DNA allows preventative care specific to the breed to start early in a dog's life. It helps an owner better understand their dog's behaviors allowing owners to tailor feeding and training to the breed with certainty.
Ultimately, DNA tests are simply a way for pet owners to better understand their pet and to best take care of them.
About Mile High Mutts
Mile High Mutts is committed to providing a comfortable, fun and safe place for dogs to play. Doggie daycare is open every day from 6:15 a.m. to 9 p.m. Overnight dog boarding is also available.
Located in the RiNo neighborhood of North Denver, Mile High Mutts is dedicated to keeping your dog happy, healthy and active. Their professional and well-trained staff understands how to read each dog's individual personality. The 8,400 square-foot facility has been customized with pet safety in mind. Three different HVAC systems heat and cool the facility, keeping the air fresh. Special flooring is installed to protect our four-legged friend's paws while they play. Dog training, dog daycare and professional grooming are available.