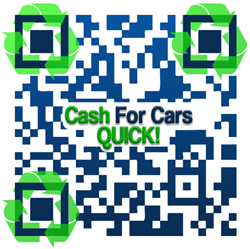 Denver's #1 used car and truck buyer adds service location to provide even faster service.
Denver, CO (PRWEB) September 14, 2013
Used car buyer in Denver Colorado, Cash for Cars Quick recently added another service location in the city to provide easy and fast access to customers. The step has been seen as a very effective move towards long-term success of the company. By providing value-added services to the clients, the company would also be able to make many new customers as well as service the existing clients. According to the spokesperson, the new service location will also serve as a source of adding many value-added services for the benefit of the clients. To find out how they maintain the position as the top car and truck buyer in Denver call 888-718-7177.
Getting rid of old and unwanted cars or trucks is not an easy task especially if the car is also in a really bad condition. These unusable cars are abandoned by the thousands every day in various metropolitan cities of the United States. Vehicles that are disowned by their owners pose a major environmental threat to the place where they are parked because of the toxic waste found in the junk vehicles as well as the unused liquid that has the capacity to cause environmental damage. All these hazards have been thoroughly identified by the experts, and the company works with their partners in the field of automobile waste management that would allow eco-friendly disposal of these junk and unwanted cars.
Cash for Cars Quick is an automobile waste management company operating in almost all major cities of America providing highly useful services to its clients who wish to receive a nice sum of money in exchange of an old car. The offer is a win-win for both parties; the owner gets money and the company gets a car that can be given away to an automobile recycling company to re-use its parts. These efforts to eliminate unusable vehicles the proper way have been seen as highly commendable and praiseworthy by thousands of people living in the United States.
Recently the company announced launch of a new service location in the city of Denver to further assist its clients. The service location has been added to provide easy access to people who live in remote areas of the city and find it difficult to travel to a far-off destination in order to get in touch with a representative of the company. In addition to providing easy access, the service location will also serve as a host to offer many value-added services to the company's trusted former clients.
Cash for Cars Quick has successfully managed to make its customers as well as shareholders happy and satisfied in all these years. There have been no complaints or negative feedback on the company's workings; in fact, the owners have enjoyed an enviable success recently owing to the huge number of sales made last year and a great number of customers who are willing to do business with the company again.
Cashforcarsquick.com is one of America's hot favorite companies in the field of automobile waste reduction and management. The company is actively working to eliminate junk and old vehicles that have been abandoned by their owners in order to ensure a greener and cleaner country. The main objective of Cash for Cars Quick is to provide an easy and fast way of selling off unwanted and totally useless vehicles so that the owners could get good value for these cars. Their efforts have been directed towards promoting green and eco-friendly methods of car disposal so that the toxic waste found in these cars does not pose a threat to our environment. For more information regarding the services of this company, kindly visit their official website at or get in touch with one of their sales representatives directly to receive an instant quote!
The Denver operation works dominates the city's market by using a local SEO company to help with the cash for cars service promote the message about the importance of utilizing a reputable cash for cars Denver Colorado Company if a vehicle owner is considering selling their car or truck. The company continues its online presence by offering an instant quote over the phone, and regularly posts auto recycling information on the company blog and social media pages. By working with the best internet marketer to promote online, along with instant pricing the company hopes to attract more Denver Colorado residents looking to sell their vehicle. To read more on the company's cash for cars Denver Facebook page visit, http://www.facebook.com/CashForCarsDenver.
About the Company:
Cashforcarsquick.com is a growing San Diego junk car buyer that offers junk car recycling and that provides a high return to the car and truck owners in Denver and throughout the United States. The company and its partners follow environmentally friendly disposal practices to safeguard the future of the planet. To learn more about the how to sell cash a junk car in Denver CO service visit the company website or call the corporate office.
Contact:
William Leonard
Phone: 888-862-3001
Email: info(at)cashforcarsquick(dot)com