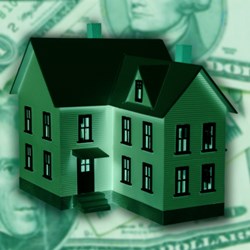 City Park and its sub-area, City Park West, alone has seen its greatest popularity boom ever over the past four months, showing that new home buyers are taking notice of this gorgeous Colorado community.
Denver CO (PRWEB) January 27, 2014
Denver has quietly produced some of the most attractive neighborhoods to live in for some time, but now is finally getting the national recognition for these beautiful communities. Redfin, a Seattle-based real estate brokerage, recently released the Hottest Neighborhoods for 2014 and City Park in Denver ranked No. 9 nationally. With a 276 percent increase in Redfin page views on a year-over-year basis, and a median home sale price of $394,500 in 2013, City Park has garnered a lot of interest both in Colorado and across the nation.
Known for its elegant mid-century bungalows and spacious yards, as well as its close proximity to the center of downtown Denver, City Park is an ideal destination for all types of home buyers. Denver as a whole made quite the impression on the Redfin ranking as the Skyland neighborhood was also recognized with a 286 percent year-over-year increase in page views and a median home sale price of $252,700.
"The Denver region offers a number of diverse neighborhoods with their own unique benefits," said Centennial, Colorado-based veteran mortgage advisor Christian Durland. "City Park alone has seen its greatest popularity boom ever over the past four months, showing that new home buyers are taking notice of this gorgeous Colorado community."
Durland added that the City Park West region of the neighborhood falls into the "targeted area" designation put forth by the IRS for home buyers interested in the Mortgage Credit Certificate Tax Credit Program. The MCC, as it is more commonly known, provides eligible home buyers dollar-for-dollar tax credit that lowers the amount owed in federal taxes.
As long as the home owner keeps the first mortgage and occupies the home as a primary residence, MCC tax credit can continue for years, potentially saving the home owner an average of $42,000 over the life of their home loan. In other words, MCC-approved home owners are refunded 20 percent of the interest they pay their lender each year, by the IRS.
"So for example, if you pay $10,000 in interest during the first year of owning your home, then you will receive $2,000 from the federal government that either increases your yearly refund or decreases the amount you end up owing," Durland added.
The MCC Tax Credit Program is a huge incentive that would influence any potential home buyer in the Denver region, and the fact that it is offered in City Park West, an area that is already attracting significant attention, should indicate the massive growth expected in the year ahead.
About Christian Durland:
As a well-established mortgage advisor with extensive knowledge of the intricacies of Colorado mortgage planning, Christian Durland's decade-plus of experience in his field has also allowed him to develop an elaborate network of Denver-area real estate professionals whom he can refer clients to, based on specific mortgaging needs. Operating outside of the conventions of simple real estate transactions, Durland prides himself on his ability to guide borrowers through every step of the home buying process in order to help maximize their savings. It's his success in these endeavors that has won him a reputation for being a trusted figure and foremost authority in the Colorado real estate community. Durland is also a multi-time recipient of the locally coveted 5280 Denver's Magazine's "Top Mortgage Professionals Award", which is awarded to Denver's most elite mortgage bankers and brokers annually.