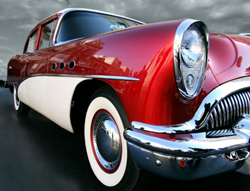 Hotel Teatro has a number of impressive special offers to welcome guests who come for this and other top events in Denver.
Denver, CO (PRWEB) May 31, 2015
Denver hotels like Hotel Teatro welcome car collectors and enthusiasts who come to the City for Mecum Auctions. This exciting event attracts visitors from around the country, and many Denver hotels are preparing for these extra visitors. Hotel Teatro has a number of impressive special offers to welcome guests who come for this and other top events in Denver. View offer details >
Mecum Auctions
June 26 through June 27, 2015
Colorado Convention Center | 700 14th Street Denver, CO 80202
Tel: 262.275.5050
Mecum Auctions take place in several cities throughout the year, and give car collectors the opportunity to bid on cars, trucks, motorcycles, and more. Mecum Auctions charges a lower buyer commission than some other major auction companies, making them popular among collectors looking for a new addition.
As one of the largest such auctions in the country, buyers have many vehicles to bid on, and a catalog is released prior to the action to allow potential bidders the opportunity to plan accordingly. Those planning to attend should note that credit cards are not accepted at this Denver event. Accepted methods of payment are cash, check, and wire.
Becoming a pre-registered bidder simplifies the process of trying to buy a vehicle at the event. Preregistration costs $100, and that includes admission to both days of the auction. Those who do not preregister will pay $20 per person per day to attend. Spectators and attendees of all ages are welcome. Children 12 and under are admitted without charge.
Downtown Denver Hotels like Hotel Teatro are ideal for those coming from out of town to attend this or other Denver Events at the Colorado Convention Center. The ideal downtown location is not only near the event venue, but it is also near top dining, shopping, and attractions. Those considering a stay at Hotel Teatro can call 888.727.1200 with questions or to make a reservation.
About Hotel Teatro - A Denver Hotel:
Located in Downtown Denver, Hotel Teatro - A Denver Hotel is located across from the Denver Center for Performing Arts. The luxury, Four-Diamond Boutique Denver Hotel features 109 exquisite Guest Rooms and Suites. The Denver Hotel's meticulously-restored historic façade and newly renovated lobby has been distinguished as one of the "Top Hotels in the World" by Expedia and one of the "World's Best 50 City Hotels in the US" by Travel + Leisure.
With its moniker derived from the Italian word for Theater, Hotel Teatro delivers thoughtfully-curated collection of experiences, 24-hour Room Service and exemplary guest amenities including pet pampering and wellness programming.
View Hotel Teatro's lovely Guest Rooms.
Planning a visit? Check Rates, Make Reservations, or call 888.727.1200.