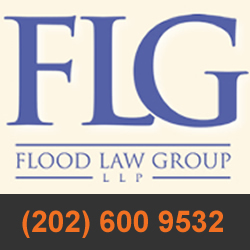 The birth defect lawyers at Flood Law Group work tirelessly to help affected babies and their families obtain maximum financial recoveries so they can get the best medical treatment possible and can achieve the highest quality of life
Washington, D.C. (PRWEB) April 24, 2014
Flood Law Group today announced that they are now available to investigate the claims of parents of children who suffered from birth defects possibly as a result of prescription use of Depakote and other valproate products. Valporate products such as Depakote are commonly prescribed to treat seizures, manic or mixed episodes associated with bipolar disorder, and to prevent migraine headaches.
According to a Drug Safety Announcement (Information for Healthcare Professionals: Risk of Neural Tube Birth Defects following prenatal exposure to Valproate) released by the FDA in 2009, there is an increased risk of neural tube defects, craniofacial defects, cardiovascular malformations and other major birth defects in babies exposed to valproate products.
The announcement goes on to state that all healthcare practitioners should inform women with the potential to bear children of the risks associated with valproate drugs, and possibly advise them of other treatment options if necessary.
The experienced legal experts at Flood Law Group are now available to investigate claims on behalf of parents who allege that they were not made fully aware of the side effects of valproate products such as Depakote either during or just before their pregnancy.
"Babies with severe birth defects may require a lifetime of treatment and care," said Christopher Brown, Director of Communications for Flood Law Group. "The birth defect lawyers at Flood Law Group are available to work tirelessly to help affected babies and their families obtain maximum financial recoveries so they can get the best medical treatment possible and can achieve the highest quality of life."
If you or a loved one has had a child with birth defects potentially caused by the use of prescription Valporate products such as Depakote, contact the legal experts at Flood Law Group for a thorough investigation into your claim.
About Flood Law Group
Flood Law Group, LLP is an experienced litigation firm, serving injured persons and families across the nation. They handle complex cases involving asbestos litigation, pharmaceuticals, defective medical devices, medical malpractice, birth injuries and more. Flood Law Group, LLP is also one of the top law firms in the nation to handle serious injuries and wrongful death.
For more information, visit: floodlawgroup.com